Profit Warning From F5 Networks Spooks Networking Sector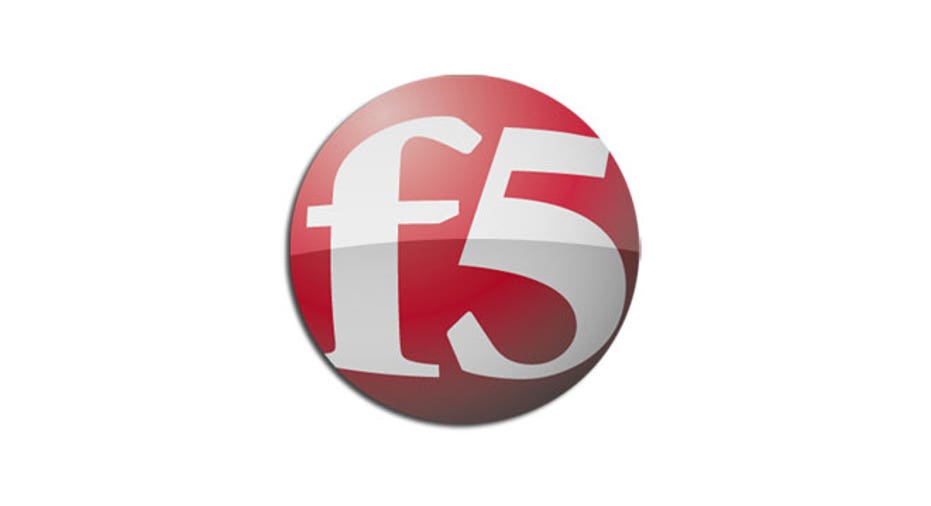 F5 Networks plummeted 18% and rattled the networking sector Friday morning after the gear maker issued a bleak second-quarter profit warning amid tumbling federal and telecom spending.
The dreary news prompted a slew of analysts to downgrade their price targets and ratings on the Seattle company, which provides application delivery networking technology.
Late Thursday F5 warned it now expects to log non-GAAP EPS of $1.06 to $1.07 in the second quarter, which is well below the Street's view of $1.23. Sales are now seen at $350.2 million, compared with consensus calls from analysts for $375.8 million.
Previously F5 projected non-GAAP EPS of $1.21 to $1.24 on sales of $370 million to $380 million.
The company's management blamed the disappointing preliminary results on a "slowdown" in its home North American market amid the sequester and "to a lesser extent" sales in Europe, the Middle East and Africa.
"Telco bookings were down sharply on both a sequential and year-over-year basis," CEO John McAdam said in a statement. "U.S. federal sales were also down significantly from the second quarter a year ago."
McAdam said sales in Japan and Asia-Pacific were in-line with F5's expectations.
In response, a number of analysts issued negative research notes Friday morning on F5, including Citigroup (NYSE:C), which downgraded the stock to "neutral" from "buy."
Analysts at Piper Jaffray lowered their rating to "neutral" from "overweight" and slashed their price target to $82 from $107.
Shares of F5 tumbled 17.83% to $74.41 in premarket trading Friday, putting them on pace to significantly widen their 2013 decline of 7%.
At around $77, "the stock could start to look attractive on valuation as the company has a decent product cycle that could spur growth," Shelby Seyrafi of FBN Securities wrote in a research note.
"However, we see no real hurry to buy shares" of F5 before earnings are due on April 24 "as the risks have increased noticeably," the analyst said.
The selling spilled over into related networking stocks as tech bellwether Cisco Systems (NASDAQ:CSCO) slumped 3.71% to $20.26.
Juniper Networks (NASDAQ:JNPR) slid 6.40% to $16.96, while Tel Aviv-based Radware (NASDAQ:RDWR), plummeted 17.51%.