Prince's Warner Bros. Catalog Goes to All Streaming Services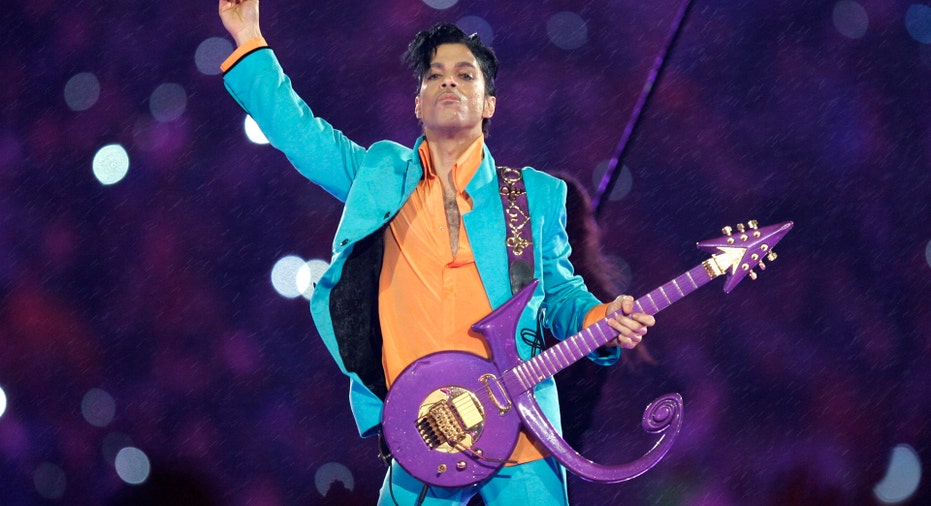 NEW YORK (AP) — Tidal's exclusive streaming rights to Prince's Warner Bros. Records catalog is over.
The record company announced that starting Sunday, his music on the label — including albums like the seminal "Purple Rain" to his early work like "Dirty Mind" — will be made available on all streaming services.
The timing of the release — on the day of the Grammys — was not coincidental. All of the music is expected to be available on all streaming sites by the time the awards show begins and a tribute to the singer is planned during the ceremony.
In a statement, Warner Bros. Records Chairman and CEO Cameron Strang thanked Prince's estate for its help to make the deal possible.
Said Strang: "Prince recorded his most influential and popular music during his time with Warner Bros. and we are deeply aware of our responsibility to safeguard and nurture his incredible legacy. Warner Bros. is thrilled to be able to bring Prince's music to his millions of fans around the world via streaming services, fittingly on music's biggest night."
Prince was famously protective of the rights to his music and before he died chose Tidal to exclusively stream his new music and his catalog because of the financial equity of the deal. The service, which counts Jay Z as one of its owners, held on to those rights after Prince died April 21.
But the superstar died without a will, and decisions were made by his estate, and Universal Music Publishing became the administrator of his musical rights. Last November, the estate sued Jay Z's Roc Nation to halt Tidal's exclusive streaming rights.
Warner Bros. Records also announced Sunday plans to remaster "Purple Rain," a project Prince was working on before his death, as well as two albums of unreleased music and two concert films from his Paisley Park vault. Those projects will be released June 9, two days after what would have been his 59th birthday.
"When we make any of Prince's music available to fans — from the hits to unreleased gems — we are committed to upholding Prince's high creative standards and we know fans will be thrilled when they hear these albums and see these films," Strang said.