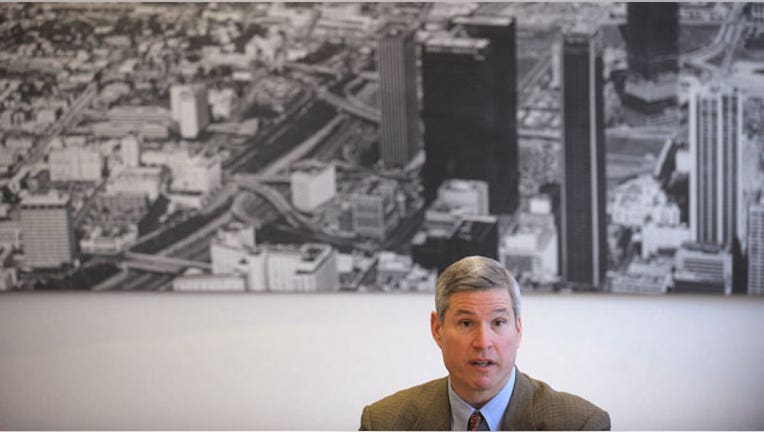 Priceline.com (NASDAQ:PCLN) shares got a big boost on Wednesday from Goldman Sachs, which added the online travel booker to its conviction buy list.
Analysts at the investment bank also hiked their price target for Priceline to $1,500 from $1,260.
The stock jumped 3.6% to $1,159.40 in late morning trading, adding to an 80.2% gain this year as of Tuesday.
In a research note to clients, Goldman Sachs analysts said Priceline is in a position to benefit from a European recovery and growth in mobile traffic.
"Priceline's mobile footprint, geographic mix, and critical mass of hotel relationships should continue to drive considerable long term competitive advantages," the analysts wrote.
Shares have been trading at a discount to the sector on a growth relative basis, they added, making Priceline "one of the most compelling risk/reward scenarios in our Internet coverage."
Earlier this month, Priceline said its third-quarter profit jumped 40% on a significant boost from its international operations. Revenue surged 33%, and gross margin widened to 87.6% from 81.8%.
The company also announced a split in the roles of chief executive and chairman, naming Darren Huston as its new president and CEO. Huston will succeed Jeffery Boyd, who will remain chairman, on Jan. 1.
Priceline has benefited in recent quarters from its acquisition of Kayak, another online provider of travel reservations. Goldman Sachs noted that Kayak, Booking.com and Express Deals are driving share gains in the U.S.
The analysts also said the shift to mobile will drive market consolidation to the benefit of companies like Priceline, since consumers will probably choose only a few favorite travel apps.