Priceline Expects Slower-than-Anticipated Growth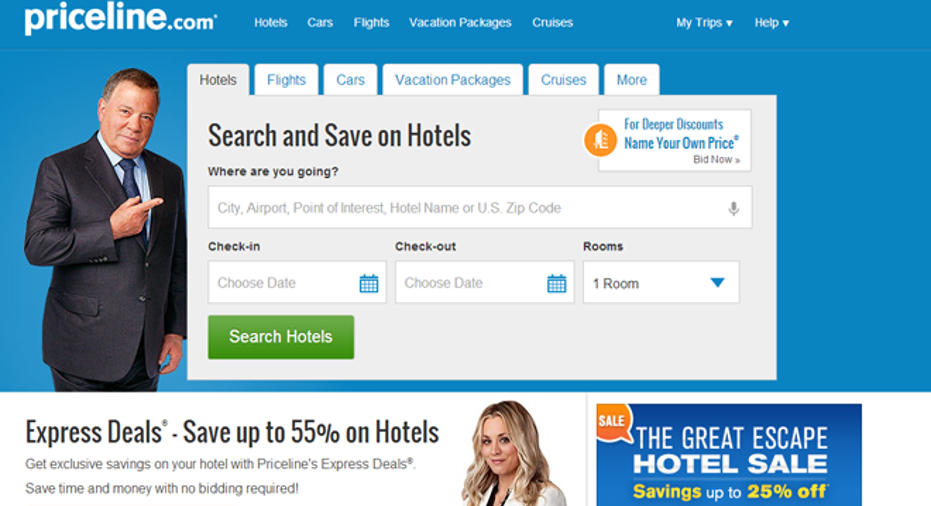 Online travel agency Priceline Group Inc on Tuesday forecast quarterly earnings below Wall Street's expectations, sending its stock down nearly 7 percent.
While the owner of travel websites Priceline.com, Booking.com and Kayak.com said a strong summer travel season had buoyed its third-quarter results, it said a weakening euro and a slow economic recovery in Europe, its most important market, were raising questions about holiday business.
The company said it expected earnings of $9.40 to $10.10 per share this quarter. Analysts on average had forecast $10.91, according to Thomson Reuters I/B/E/S.
Priceline expects revenues of nearly $1.82 billion for the quarter, below the analysts' average estimate of almost $1.91 billion.
S&P Capital IQ analyst Tuna Amobi said the outlook raised concern about the holiday season, an important time for the travel industry.
"They have tended to be somewhat realistic with their guidance," Amobi added.
On the company's earnings call on Tuesday morning, Chief Financial Officer Daniel Finnegan said Priceline had hedged against fluctuations of the euro or the pound against the U.S. dollar for the fourth quarter.
Still, European travelers facing the stronger dollar often "trade down, in terms of what they're willing to spend in dollars for a hotel room, to try and keep the cost of the trip (to the United States) consistent from a euro perspective," Finnegan said.
Priceline also will take a hit in the fourth quarter from declines in its "Name-Your-Own-Price" service, and it plans to invest more in advertising and other expenses to support its brands, Finnegan said.
However, the company sees large potential in restaurant-reservation service OpenTable, which it acquired this summer.
"We are really bullish on of course OpenTable and its opportunity to add to us longer term," Chief Executive Officer Darren Huston said on the earnings call. "We're also doing a lot on the mobile front."
Priceline reported net income of $1.06 billion for the third quarter, up nearly 28 percent from a year earlier.
Excluding certain items, Priceline earned $22.16 per diluted share, ahead of Wall Street's average estimate of $22.11.
The value of all services purchased by its customers, or gross bookings, increased 28 percent to $13.8 billion. This fell within the outlook of 19 percent to 29 percent that the company offered several months ago.
Shares of Priceline were down 6.6 percent at $1,119.28 in early trading. (Reporting by Jeffrey Dastin in New York and Sweta Singh in Bangalore; Editing by Savio D'Souza and Lisa Von Ahn)