Priceline Earnings Fly Higher on Strong Bookings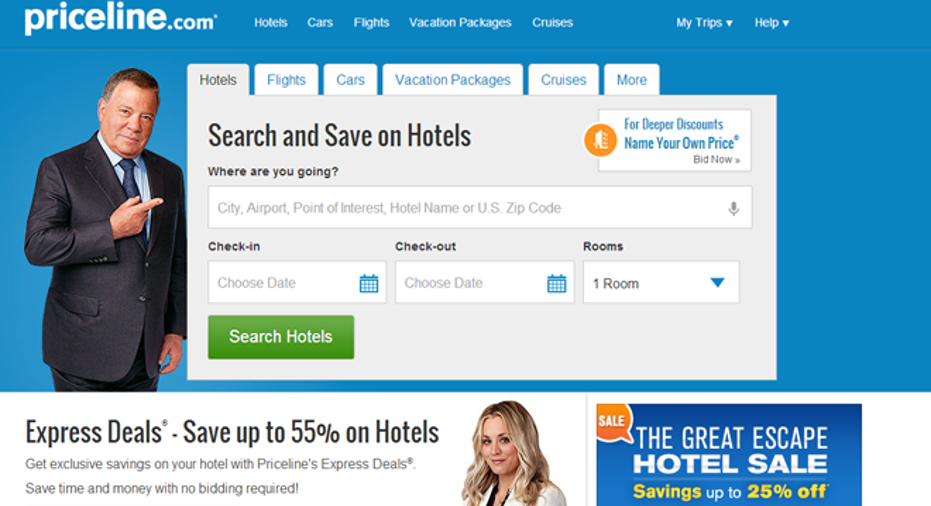 Priceline Group's (NASDAQ:PCLN) first-quarter profit improved 36%, as continued growth in international bookings lifted revenue.
The online travel booker said Thursday it earned $331.2 million, or $6.25 a share, compared to $244.3 million, or $4.76 a share, in the year-ago period. Excluding one-time items, adjusted earnings jumped to $7.81 a share from $5.76.
Revenue climbed 26% to $1.64 billion.
Priceline beat Wall Street expectations for the quarter. Analysts projected adjusted earnings of $6.92 a share and revenue of $1.63 billion.
However, the company's outlook for the current period came in light. Priceline expects a second-quarter adjusted profit of $11.22 to $12.02 a share and revenue growth of 19% to 29%. Wall Street's consensus estimate sits at $12.27 a share in earnings and 26% revenue growth.
Shares dropped 2.1% to $1,108.39 in recent trading. As of Wednesday's close, Priceline was down 2.6% on the year.
Norwalk, Conn.-based Priceline has benefited in recent years from broad gains in travel bookings, helped in part by its acquisition of Kayak. The travel search engine is generating more traffic for Priceline's brands, which include Booking.com and RentalCars.com.
"We continuously experiment and invest in ways to efficiently bring consumers to our brands and to delight them with the experience of making travel reservations on our mobile and desktop platforms," president and CEO Darren Huston said in a statement. "I am confident that our efforts have the Group's brands well positioned for summer peak travel season."
In the first quarter, gross bookings soared 34.2% year-over-year to $12.28 billion. International bookings rose 36.8% on growth in Europe, Asia, South America and the Middle East. Domestic bookings were up 19.5%.
Priceline's hotel business booked more than 83 million room nights, a 32% increase.