Price check! A look at Amazon's price cuts at Whole Foods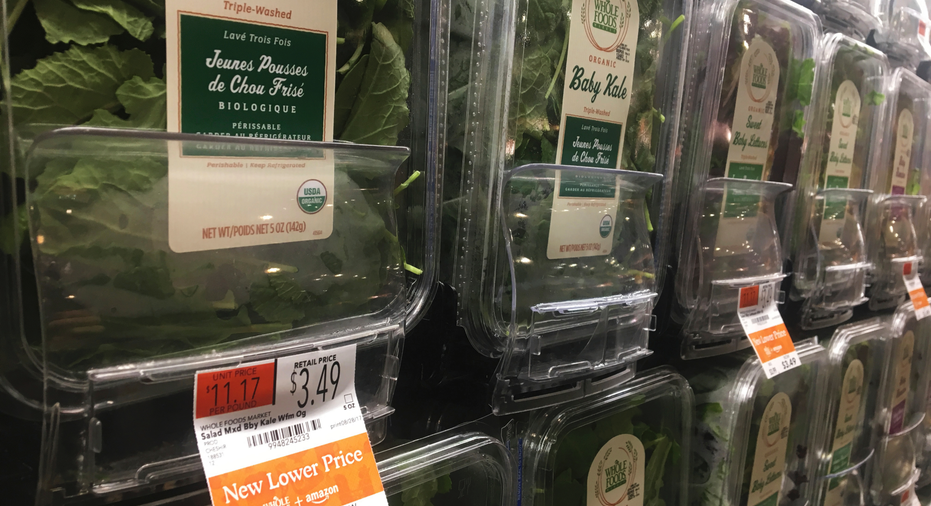 Amazon's first day as the owner of Whole Foods meant lower prices on some items.
Here's a look at some of them, at a New York store on Monday:
— A dozen large organic eggs were $3.99, down 7 percent from $4.29 on Friday.
— Organic bananas cost 69 cents a pound, a drop of 30 percent from 99 cents a pound.
— A half-gallon of organic whole milk was $3.49, down from $3.99, a 13 percent discount.
— Organic avocados cost $1.99 each, about 33 percent lower than $2.99 each on Friday.
— 85 percent lean ground beef was $4.99 a pound, down 29 percent from $6.99 a pound.