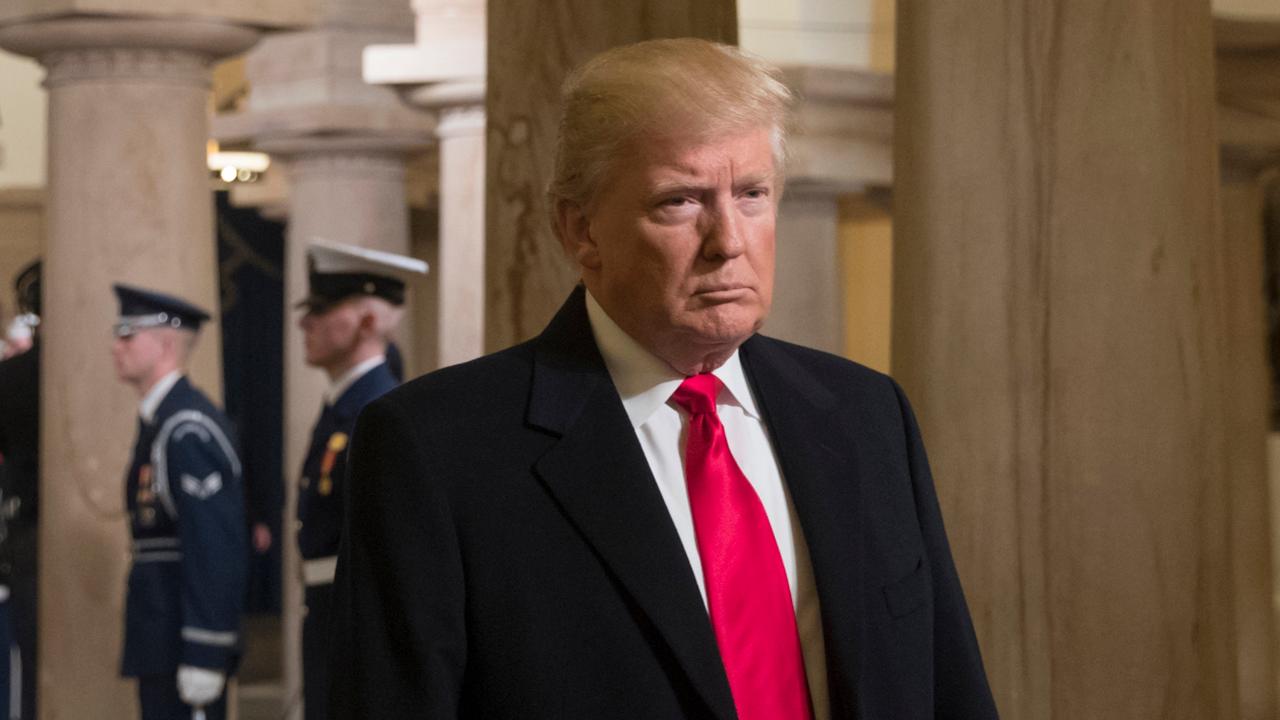 President Donald Trump is the most influential person in the sports world after a year marked by feuds with ESPN, the NFL and the NBA champion Golden State Warriors, a prominent industry trade publication said on Monday.
Trump topped Sports Business Journal's annual "Most Influential Person in Sports Business" list, which ranks the individuals who had the "greatest influence – positive or negative" on the sports world during the year. The publication said the president's selection "isn't the choice we wanted to make."
"For his angry, loud and visceral rhetoric that has divided the sports industry and caused massive reaction, response and reflection, President Donald Trump is Sports Business Journal/Daily's Most Influential Person in Sports Business," SBJ Executive Editor Abraham Madkour wrote.
Trump has spent the last several months locked in a feud with the NFL and its players over national anthem protests. The president called earlier this fall for NFL owners to fire any player who kneels during the anthem, prompting a renewed wave of protests. Trump has also repeatedly bashed league officials for their handling of the protests and said the league's business is failing.
"The NFL has decided that it will not force players to stand for the playing of our National Anthem," Trump wrote on Twitter on Oct. 18. "Total disrespect for our great country!"
Trump also publicly feuded with the Warriors after several of the team's players said they had no interest in meeting with the president to commemorate their recent NBA title victory. In response, Trump said he had withdrawn the invitation.
Trump also challenged ESPN after the sports network's anchor Jemele Hill suggested that her Twitter followers boycott Dallas Cowboys sponsors after team owner Jerry Jones said he'd bench any player who kneels during the anthem in the future. Hill received a two-week suspension for her remarks.
"With Jemele Hill at the mike, it is no wonder ESPN ratings have 'tanked,' in fact, tanked so badly it is the talk of the industry!" Trump tweeted.
More recently, Trump engaged in a war of words with LaVar Ball, the father of Los Angeles Lakers point guard Lonzo Ball and former UCLA college basketball player LiAngelo Ball, after the latter was detained in China for shoplifting. When LaVar Ball downplayed Trump's role in securing LiAngelo's release, Trump tweeted that he "should have left [the UCLA players] in jail."