President of Goya Foods Talks Faith, Values, and Family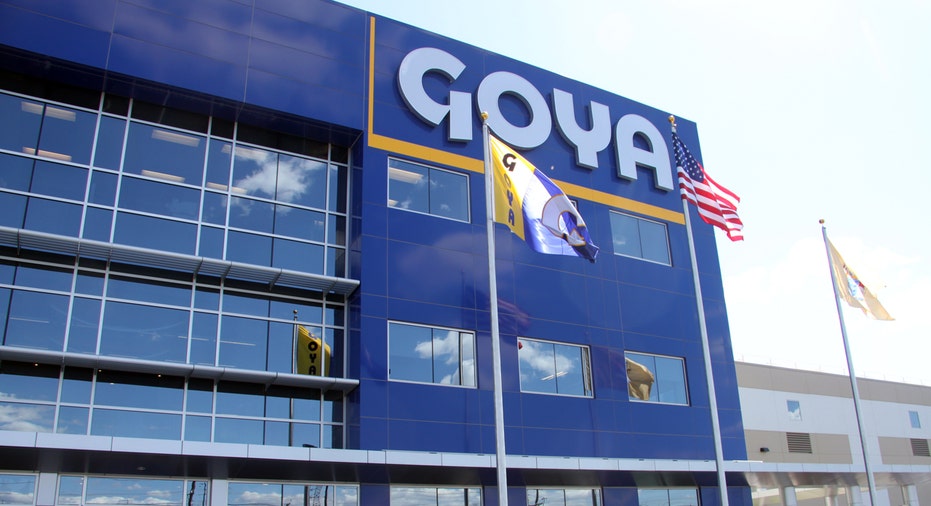 According to the Family Business Institute only 12% of family businesses make it to the third generation and a recent EY Family Business Services study found that over one in five family businesses have members who are often engaged in dysfunctional conflict. Surviving, let alone thriving, as a family business is a tall order. One company that is beating the odds is Goya Foods.
While attending the 2015 EY Entrepreneur of the Year and Strategic Growth Forum I had the opportunity to sit down with Bob Unanue, President of Goya Foods to talk about thriving as a family business, his values as a leader, and the role of Goya in America's changing demographic.
Thriving Across Generations
The grandson of founder Don Prudencio Unanue, Bob Unanue is leading the third generation of the largest Hispanic-owned food company in the US, a company that will be turning 80 next year. "I've been with the company since I was 10 years old. It's in my blood, it's in my bones" and we are fortunate the passion and pride has carried through to my generation. We try to look at the company overall as an extended family, Unanue explained, because we are all a part of the success. He refers to Goya as "la grand familia Goya."
Creating this larger family feel is important to Unanue. Achieving this is partly due to the fact he is adamant about always keeping his door open and fostering an environment where anyone can approach him. We are not a bureaucratic organization he explains. Good ideas can come from anywhere and he encourages the open sharing of opinions whether he likes them or not. The key is to "surround yourself with people who know more than you" and don't worry about taking credit." According to Unanue "my role is to guide the ship" and let my all-stars from all across the organization be successful.
A big part of surviving as a family owned company is understanding that not everyone in the family will want to be a part of the business. Sooner or later you are going to have shareholders who won't have as much passion or interest for the business and that's OK says Unanue. For any family businesses you have to make sure you provide options and even potential exit strategies for those who don't have that interest. You don't want your future family members feeling bound to something that may not be for them. At the end of the day you want a healthy group of shareholders.
Role Modeling Values
As an individual and a leader Unanue is guided by four basic principles: faith, honesty, working hard, and setting an example. These are principles that have been passed down through the generations and he feels both he and his team must demonstrate them every single day. Unanue explains that in order to role model their principles his leaders must have a strong presence and stay connected with the larger Goya family at all levels. "I could not be an undercover boss. I go to all of our facilities and I know everybody's name. As management we are there."
Unanue believes that being present and connected as a leader also creates the opportunity to set a good example and do what is right for your people. He explains that "you start to have trouble when you lose that personal contact." You have to know what your people are going through and what they need in order to be a good leader.
Rolling Out the Welcome Wagon
There are three things immigrants hang onto: Music, language and food. Food is the easiest thing to keep and it really does connect across generations says Unanue. We have always had that welcome wagon of food out to the various Latino groups who have come to this country because many are looking to reconnect with their heritage through food. Goya is able to provide that connection, but it isn't as simple as many believe.
Unanue notes that there is no one Latino culture, which means there is no one Latino cuisine. "Our success has been recognizing the nuances and even the varied nomenclature" that connects with the various Latino cultures, particularly when it comes to beans. Unanue points out that as Latinos "we are united by language and separated by the bean" because nearly every Latin demographic has their own bean. To meet this need Goya actually carries over 40 different types of beans!
Beyond the cultural connection the great thing about beans, claims Unanue, is the health benefits. As the country becomes more and more health conscious Goya will continue to emphasize healthy options while staying true to the wide ranging Latin palate.
For Unanue continued success means "we have to provide food that resonates, is authentic and high quality."