Preparing for the Worst: How Hurricane Insurance Works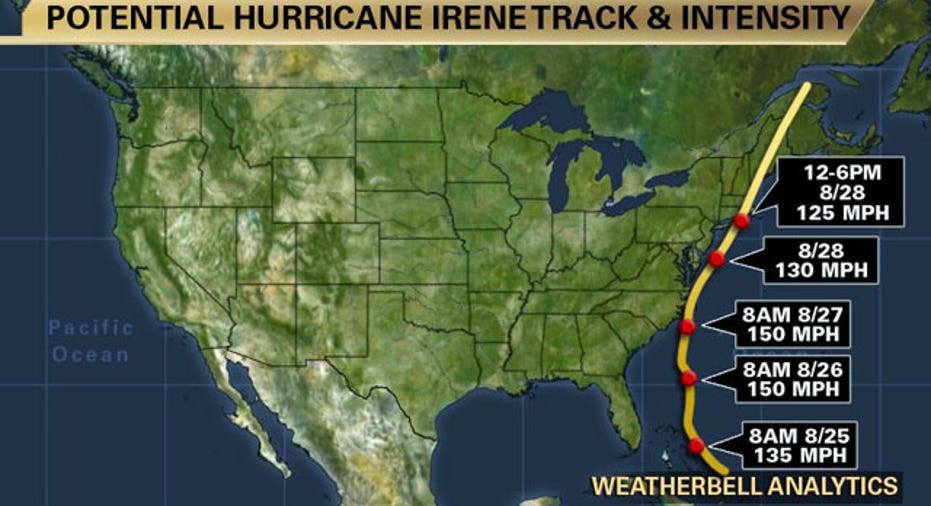 As Hurricane Irene barrels toward the Eastern Seaboard, nervous residents are reaching for their home insurance documents to better understand how well they're protected against damages.
This is particularly true in the Northeast, where tropical storms are rare and Irene could shape up to be the fiercest hurricane to hit since 1938. Irene is projected to grow to a Category 3 storm that could cause billions of dollars in damages.
Understanding the basics of how you're protected can provide some peace of mind now and inform decisions when you seek insurance quotes in the future.
First, the good news: wind damage often is covered under the standard homeowner insurance policy. So if shingles are torn off, trees knocked down or windows shattered, the resulting damage to structures included in the policy likely will be covered. And unless you live in a high-risk area with special hurricane deductibles - based on a percentage of the home's replacement cost - the standard dollar deductibles apply.
However, it's important to note that a standard home insurance policy may not cover wind or wind-blown water damage if you live near the coast. In such circumstances, you may be required to purchase a separate windstorm policy. Now the bad news: flood damage is not covered by standard homeowners insurance. This often comes as an unpleasant surprise to homeowners.
"This is the biggest misperception that homeowners have," says Michael Barry, a spokesman for the Insurance Information Institute (III).
Got flood insurance?
That means that, should rain enter as a result of wind damage, any water damage should be covered under your homeowner insurance policy or a separate windstorm policy. But if the water damage is the result of a flood, homeowners will need flood insurance, which typically is sold separately through a federal insurance pool.
When is water damage the result of a flood? Basically, it's when water enters from the ground. It could come in the form of a storm surge, a swollen river or heavy rain from the likes of Hurricane Irene. If it's the ground that's saturated, and the water rises or seeps into your home, it's a flood.
However, when it comes time to file a claim, the issue can get muddy. Following Hurricane Katrina, many disputes arose about whether water intrusion was the result of wind damage or flooding.
"You want to get a flood insurance policy so there's no dispute over the origins of the water damage," says Barry.
Flood damage is extremely costly. As a result, private insurers largely have gotten out of the business. Flood insurance is available from the government-backed National Flood Insurance Program, with a 30-day waiting period in most cases. For more information, see FloodSmart.gov.
Flood polices still are available from some private insurance companies around the country, says Jeanne Salvatore, senior vice president at the III.
Hurricane or wind?
After Hurricane Andrew, a rare Category 5 that struck southern Florida in 1992, insurers won permission to create separate, higher hurricane deductibles in high-risk coastal states, such as the Carolinas.
These deductibles are based on a percentage of the home's insured value and can be as high as 10 percent (or, with special permission, even higher), although they are often lower. A homeowner with a 2 percent hurricane deductible on a home insured for $300,000, for example, will be responsible for the first $6,000 of repairs.
Separate windstorm insurance deductibles may also exist. The dollar amount of the hurricane deductible is pre-calculated and is spelled out on the declarations page of your policy.
Insurers typically have different standards for hurricanes and tropical stores, says Salvatore.
Deductibles vary from company to company and state to state, so everyone needs to read their policy or speak to an agent or company representative to find out exactly what the hurricane deductible is and when it applies, Salvatore says.
The original article can be found at Insure.com:Preparing for the worst: How hurricane insurance works