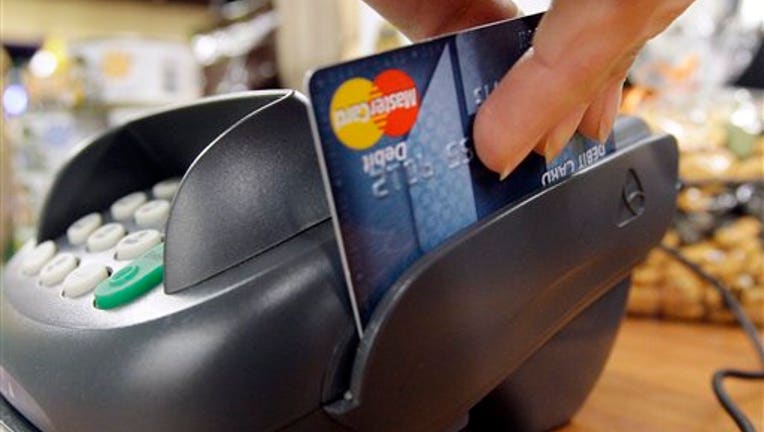 Prepaid debit cards are multiplying faster than paper clips in a desk drawer.
The amount of money loaded on general purpose reloadable prepaid debit cards almost tripled from 2008 to 2012, rising to $76.7 billion, according to data from the Mercator Advisory Group Inc. in Maynard, Mass. Mercator predicts that number will rise to $168.4 billion by 2015.
For most consumers, free checking from a local bank or credit union is still the best bet, but Bankrate's 2013 Prepaid Debit Cards Survey shows prepaid debit cards are improving in their own right, says Greg McBride, CFA, Bankrate's senior financial analyst.
"In some respects, they are closing the gap relative to checking accounts. We've seen a continued decline in the availability of free checking accounts, and at the same time, we've seen an increase in prepaid card offers that just have one monthly fee, none of the other ancillary fees," McBride says.
That certainty is a big draw for many consumers, McBride says.
"For that one monthly cost, you basically know your all-in cost. And that's particularly valuable for consumers who may have a tendency to overdraw their checking accounts," McBride says.
Some Cards Still Fee'd Up
If checking accounts are an apartment, prepaid debit cards are an extended-stay inn. There's very little you have to do to maintain it, and you can stay as long as you want. If you want to grab your stuff and leave tomorrow, you're free to do so.
However, that freedom can come at a cost, and that cost can vary greatly, depending on the card you choose. For instance, switching from checking to a prepaid debit may mean paying for services that consumers are accustomed to getting for free, including paper statements, debit card activation and ATM balance inquiries, all of which carry fees from more than half of prepaid debit card providers, according to the study. Of the cards that Bankrate surveyed, 21 percent even charged a fee for making a PIN-based point-of-sale purchase.
In addition, many prepaid debit card users also pay the type of monthly maintenance fee that checking account holders love to hate. Nearly two-thirds of the prepaid cards that Bankrate surveyed had a monthly fee, ranging from $3 to $9.95. On the bright side, more than half of the cards that charge a monthly fee offer a way for cardholders to avoid it, typically by setting up a certain-size direct deposit on the card each month.
Accessing cash once a card is loaded can also be pricey. All of the prepaid debit cards that Bankrate surveyed assessed an out-of-network ATM fee for using another bank's ATMs, ranging from $1.50 to $2.75. That's especially onerous for more than a third of cards that don't have an ATM network that customers can use for free.
Five of the nation's biggest banks -- Wells Fargo, PNC Bank, Regions Bank, JPMorgan Chase & Co. and U.S. Bank -- have entered the prepaid market, and all offer varying degrees of free access to their large networks of ATMs, McBride says.
"Not everybody is opening up their network to prepaid card holders for free, so if that's a value to you, just make sure you pick a card that allows in-network usage without a charge," McBride says.
Alternative for the 'Unbanked'
Prepaid cards wouldn't be flying off the shelves if they didn't offer something of value to consumers, especially those who don't have a conventional checking account, says Tom Feltner, director of financial services at the Consumer Federation of America.
"The two major reasons for not having a checking account are: You can't qualify for a checking account, or two, you previously had a checking account and were frustrated by high fees and repeated overdrafts," Feltner says. "Prepaid cards don't check your credit, and most of them … allow you to only spend what you have, and I think that's the reason why they're a rapidly growing transaction product."
Prepaid debit cards have a few key advantages over working exclusively from cash, Feltner says. As long as your prepaid debit card is registered, many providers shield card balances from loss and theft.
And while they're not required by law to do so yet, the vast majority of prepaid debit cards offer insurance on balances from the Federal Deposit Insurance Corp., Bankrate's survey showed.
But perhaps most importantly, prepaid cards allow users to pay bills and make noncash transactions without showing up in person or using pricey alternative financial services, Feltner says.
"It's a way to dramatically lower your transaction costs and the time that you spend managing your finances and paying bills, and those are the benefits of having low-cost access to payments networks," Feltner says.
Closer to the Mainstream
Prepaid debit cards are starting to appeal to a broader base of consumers beyond the so-called unbanked, says Aleia Van Dyke, analyst for Javelin Strategy & Research in Pleasanton, Calif.
"There are quite a few cards out there, both from banks and from third-party providers that have very low fees, that have a range of features and pretty highly functioning account-management capabilities," Van Dyke says.
In particular, the ability to do things such as deposit checks and manage balances via smartphone is helping prepaid debit cards go toe-to-toe with checking accounts, especially for younger users, Van Dyke says.
Rob Levy, director of research at the Center for Financial Services Innovation in Chicago, agrees. He says that even "banked" customers may be able to use prepaid cards to separate their funds for budgeting or security purposes.
"Some banks are seeing this product as an auxiliary product to checking accounts," Levy says. "It's for the customer to then give to their kid in college or to pay his allowance or to use for discreet budgeting purposes, for travel, for buying things on the Internet."