Prepaid City Cards Boost 'Shop Local' Campaigns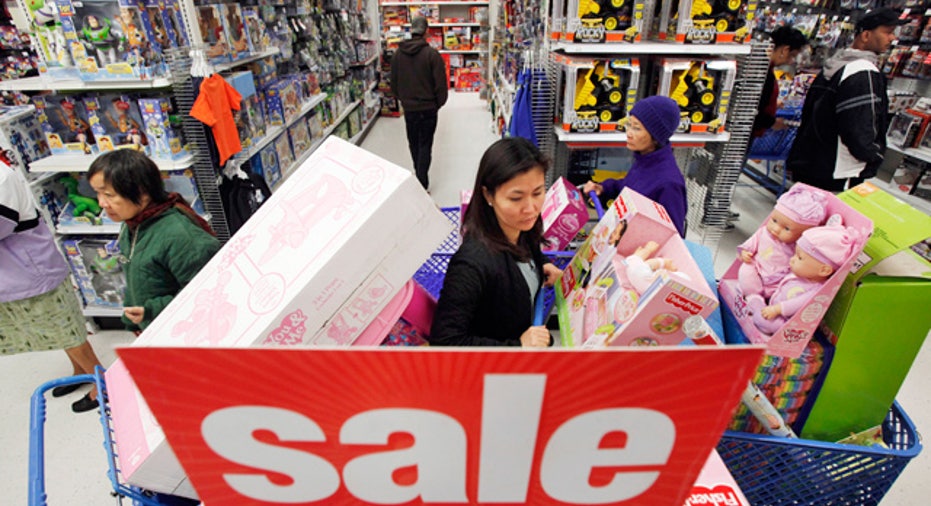 It's become a constant refrain among local merchants across the county: Shop local. Until recently, this slogan has been just a marketing slogan. In the past few years, however, cities and towns across the United States have decided it's time to put their money where their house is -- in the form of city or community prepaid gift cards.
Also known as "downtown" cards, city prepaid cards are issued on behalf of a community or downtown organization -- such as a chamber of commerce or downtown association -- for use with participating merchants within that community. These gift cards vary slightly by features, benefits and card limits, but the goal of community gift card programs is the same -- giving a much-needed boost to the local economy. These prepaid gift cards are typically accepted at stores affiliated with a major credit card network. They are not to be confused with local merchant discount cards often offered by towns and cities, where shoppers can receive a certain percentage off their purchases.
Downtown cards: A measurable community campaignCity cards bear a strong resemblance to shopping mall gift cards that have become popular in the past decade. Both offer gift recipients the option to redeem the cards with a variety of participating merchants, while eliminating the risk that goes hand-in-hand with a single-merchant gift card: losing the card's value if the merchant goes out of business.
Stephanie Hofman, a residential real estate agent in Highland Park, Ill.,  has purchased several of the city's cards as gifts for friends and clients. "It's great to encourage people who live in to spend their dollars within the community," says Hofman. "As a real estate agent, my first thought was, 'What a fantastic gift this is for people moving in or within the city of Highland Park, especially for a new resident. What a great way to introduce them to all the unique stores and restaurants the city has to offer.'"
StoreFinancial, a payment systems processor and card program manager that currently manages 26 community card programs, including Downtown Boise, Idaho, and Downtown Highland Park, has designed a community debit card program that ensures its cards are only usable within its designated community. This means that even if one of its merchants has locations elsewhere, the Downtown Boise card, for example, can only be used at the merchant's participating Boise location.
The prepaid cards cannot be used to shop online, although in some cities, including Highland Park and Brookline, Mass., customers can purchase the cards online. In Brookline, all participating merchants sell (and reload) the cards, but in other towns, the cards are only available for purchase and reloading at the main office of the Chamber of Commerce or other city organization. In Highland Park, the cards cannot be reloaded; instead, customers can simply get a new card, since the cards themselves are free.
While there is no shortage of shop-local marketing efforts, until recently, there hasn't been a way to measure the effectiveness of these campaigns, says Sarah Wiebenson, executive director of the Downtown Highland Park Alliance, a public-private partnership funded by commercial property tax. Through the Alliance's partnership with StoreFinancial, 525 cards -- with a total combined value of $27,000 -- have gone into circulation since November 2009. "Shopping locally is a way to support your own community," says Wiebenson.
The true value of city cardsCommunity card programs vary slightly among issuing cities, depending on both the payment systems processor and the exact program that city wishes to offer. And it's those city gift cards that offer more than just their face value that are more appealing to consumers, says Mercator senior analyst Ben Jackson.
"The consumer doesn't care particularly how much the promotion to shop local works -- either they are going to find what they want and find it at the price they want or they're not," says Jackson. "If you live in Highland Park or East Lakeview, and you work in the Loop in Chicago, how valuable is that card to you? There has to be something that gives you the incentive to put your money there, to lock your money to your neighborhood."
"The piece that makes these cards most effective is if the customer who buys the card can get something more than just a generic gift card off of it. I mean, appealing to people's goodwill and 'support your local town' only goes so far," says Jackson. "So merchants need to think about offering discounts or refunds or other benefits in connection with those cards."
Many cities have taken this advice to heart and offer ongoing promotions and rewards in connection with the city cards. Highland Park's 2010 "Shop Local Challenge" asked customers, "How many businesses can you support in the month of May?" and then offered prizes to the top shoppers, says Wiebenson. "The top 20 people who shopped at the most stores got a $50 gift card. It was really fun. We had people say, 'I was going to the mall, and I turned my car around and I came back.' People like that kind of challenge, and it's a little more attractive."
"During the holiday season, we also do Holiday Shopper Rewards, which is, spend $500 across five or more stores in downtown and we'll give you a $50 gift card," says Wiebenson. "So it's nice because we're rewarding them, but that money is also re-invested back into the community."
"I think it's really important that this is not just a gift certificate. Because it's credit card-based, it's really a great tool for doing different things," says Wiebenson, adding that consumers love the rewards programs. "We love that we can create programs where we're able to really thank people for their loyalty to the local businesses."
Parking perksSince November 2009, Kâren Sander, executive director of the Downtown Boise Association, an organization that manages the business improvement district for the city, says that more than 7,000 Downtown Boise cards are sold per year. Since 2005, approximately $1.4 million in value has been added to the cards. The Downtown Boise cards, which can be used at over 250 merchant locations, including shops and restaurants, also provide an extra benefit to cardholders: They can be used at the city's public parking garages. This incentive provides added value to the card, says Sander. "Consumers love it; they love the flexibility of it. It's easy to use."
In Brookline, Mass., PXT Payments, an electronic payments company that offers community prepaid cards, takes the parking benefit a step further with its Parcxmart cards. "This product is a local debit card that also happens to be linked to all the parking infrastructure in town, so you can not only use the card to buy goods and services from the local merchant community, but it also lets you use the card to buy time at parking meters or garages," says John Regan, the president and CEO of PXT Payments.
Gift cards  that offer parking perks provide distinct advantages to the consumer, says Jackson. "With that, you're facilitating everything that the consumer needs to shop. Just a straight-up gift card may not make sense, but if you can connect it to another service like a parking meter or a parking garage, then it's like, 'I've got this card, I have an excuse to go downtown and a license to spend in the stores.'"
More from CreditCards.com: