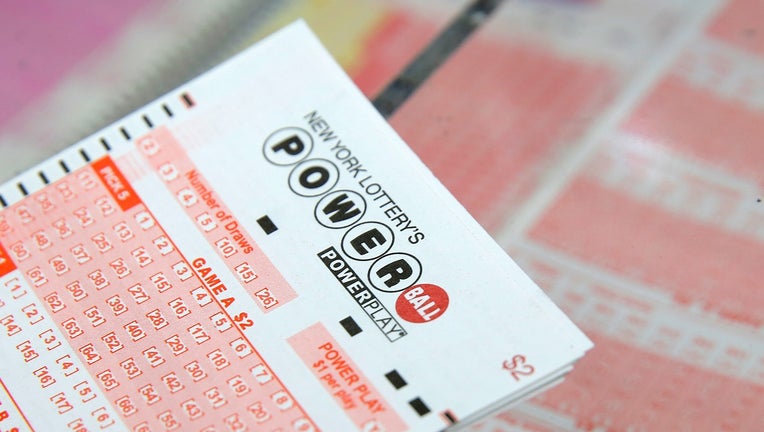 If you're feeling lucky, you may want to snag a Powerball ticket. Tonight's Powerball jackpot is now $430 million with a cash value of $273.4 million, after Saturday's drawing failed to yield a winner.
The drawing will happened at 10:59 pm ET, and the prize will be the ninth largest in the game's history, and the 12th largest in U.S. lottery history. While no one has won the Powerball jackpot since June 10, one winner in Illinois did take home a $393 million Mega Millions jackpot last Friday.
Last Saturday's winning number were 20, 24, 26, 35, 49 and 19. According to Powerball.com, to win the jackpot, "you have to match all five white balls and the red Powerball" but there are eight other ways to win. The second prize for example is won by matching five white balls in any order for a cash prize of one million.
Here are the other seven ways to win:
• Match four white balls and the Powerball - $50,000 • Match four white balls - $100 • Match three white balls and the Powerball - $100 • Match three white balls - $7 • Match two white balls and the Powerball - $7 • Match one white ball and the Powerball - $4 • Match the Powerball - $4