Power Trips and a New Kind of Craigslist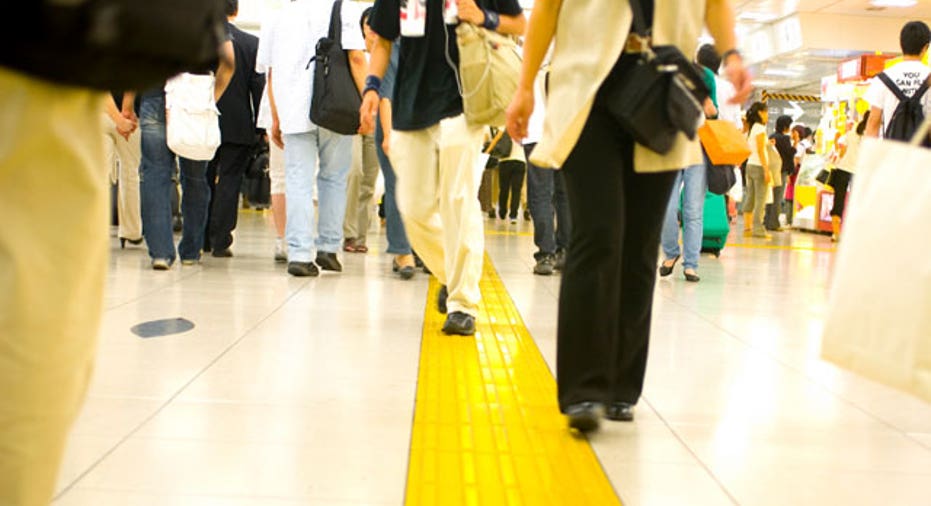 Welcome to OnSale at FOXBusiness, where we look at cool deals and insane bargains.
A charger to end the need for all others and coupons via text message. Craigslist meets its match, you can print while on the go, and there's a new reason to love iHeartRadio.
Power + Storage
A great new gadget called the Powerstick is perfect for those who like to carry just one charger for their multiple mobile devices, and it's about the size of a stick of gum.
There's another added bonus: it offers 2GB, 4GB, or 8GB of extra memory, depending on the model. Charged via a USB port, the Powerstick never needs to be plugged into the wall. In less than 90 minutes, the Powerstick will completely recharge your smart phone, GPS, digital camera, MP3 player… or all of the above.
Gap Goes Mobile
Clothing retailer Gap Inc. (NYSE:GPS) has teamed up with Visa (NYSE:V) to offer customers real-time discounts and promotions via text message.
Discount lovers can opt into Gap Mobile 4U online and start getting text-based discounts. Messages are limited to two per week, and vary according to zip code, category type, and time period. The text must be presented to the cashier to redeem (Oh, and you have to use your Visa card, too.)
Those interested in signing up can visit Visa.com.
New Craig on the Block
Craigslist, while full of fabulous deals, job and apartment listings and personals, it isn't the most state-of-the-art site.
Now there's another option: It's called Craiggers, and you can consider it to be Craiglist's better, more mature and easier to work with twin.The site lets users search all categories and locations at the same time instead of having to click back and forth to load a result on a new page. Users can search nationwide or in your neighborhood, and get search results from different categories.
Users who sign in with a Facebook or Twitter account, will have their searches saved.
Another awesome feature: the two-e-mails-per-day limit. If you sign up for e-mail notifications, Craiggers will compile up to 100 matches per day – and only e-mail you twice with the results.
Portable Printing
"If you can e-mail it, you can print it," claims Hewlett-Packard (NYSE:HPQ) of its new ePrint.
With ePrint, you can e-mail the photos you take while on vacation, and with the help of an ePrint-enabled HP printer, a stack of photos will be waiting for you when you return home. All you have to do is attach whatever it is you'd like to print to an e-mail on your smart phone or laptop, and send it to your printer. Friends and co-workers can also send documents directly to your printer the same way.
EPrint-enabled printers start as low as $79.99. Learn more at HP.com.
Easy Listening
IPad users now have access to more than 750 digital stations live from 150 cities thanks to the folks at Clear Channel Radio (NYSE:CCO).
The company's iHeartRadio app is available for free via Apple's app store and lets you bookmark your favorite stations and pick your top songs for purchase via iTunes.
And don't worry, non-iPad users aren't missing out on the fun, they can can listen online via the company's HD-quality streaming player.
There's an app for Android and BlackBerry, too. Click here and let the jams begin.
Know of a killer deal or insane bargain? E-mail the goods to OnSale@FOXBusiness.com and share the wealth.