Pouring the Small Business Foundation With GenY Interns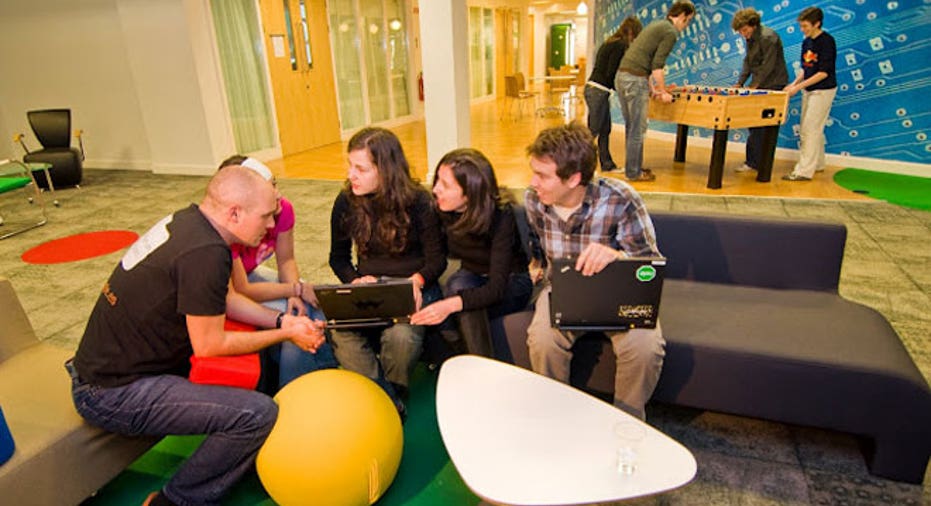 As another eager batch of new graduates emerge from college this Spring, many begin pounding the pavement in search of employment opportunities. Sadly, for many, the path to success has become far more crowded and opportunities more rare.
There is one area, though, where openings are aplenty and the field holds promise for those seeking an opportunity to work entry level: internships at small businesses. And perhaps the business owner is the one who stands to benefit most from the entrepreneurial and collaborative skills of this generation.
In fact, a recent report from Reuters indicates that small businesses are continuing to add new workers, with the National Federation of Independent Business (NFIB) indicating that nearly one-fifth of these small firms have openings they cannot fill.
That means opportunity for young employees, as well as for the small businesses who can benefit from their talent. Small businesses are faced with both the potential—and the peril—of recruiting those in the Millennial generation—or GenY.
We've heard it by now: GenY is "different." They have a reputation for being tech savvy (a good thing), work well with people who are different than them (also good) and seek and thrive on innovative thinking and invention (very good thing).
PayScale recently shared a snapshot of these young workers in an infographic, which indicates that more of these young professionals are working in small organizations (47%), than in medium (30%) or large (23%) organizations.
That makes sense. Small organizations can offer the flexibility and fast pace that GenY craves, as well as the opportunity to contribute their ideas, perspectives and energies in an environment where they're more likely to be heard and valued. As larger organizations struggle to build the infrastructure and processes to embrace inclusion, small businesses find themselves well positioned to reap the benefits of inclusion.... particularly with smart, young new workers. Small business is poised to listen—and, to a group that craves being listened to, that makes for a powerful combination.
In addition, small businesses can also benefit from building a diverse group of GenY employees and interns representing perspectives from varied backgrounds and experiences. This is a foundational move that can help position a company for future success. Remember, if your market is comprised of an increasingly larger percentage of individuals from specific ethnic or cultural backgrounds, you'll benefit if your workforce mirrors these groups.
With graduations now underway,and demand for summer hires looming, now is the time to begin looking for GenY talent to boost your success and growth.
Shirley Engelmeier is the author of "Inclusion: The New Competitive Business Advantage
" and CEO of InclusionINC
, a leading global consulting and learning organization specializing in linking inclusion and diversity to better business results through greater engagement, productivity, innovation and retention.