Port Canaveral Cruise Savings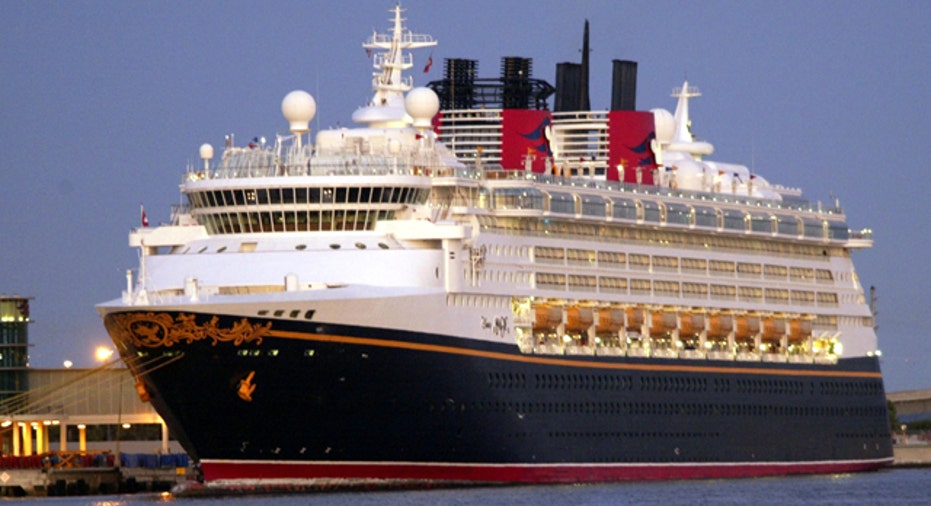 Port Canaveral, Fla., is the main seaport for Orlando, home of Disney World and one of the top vacation destinations in the country. About half the cruisers who sail from Port Canaveral combine an Orlando vacation with a three- or four-day cruise.
Port Canaveral is the home port for Disney Cruise Line, but in January 2011 one of its ships, Disney Magic, will relocate to Los Angeles and will be replaced by the Disney Dream, currently under construction in a German shipyard. At 128,000-tons and 4,000 passenger berths, Disney Dream will be the first new Disney ship in almost 12 years.
Short Port Canaveral Cruise Bargains:
Many people who want to combine an Orlando vacation with a cruise will stick with Disney on land and sea, visiting Disney World and sailing on Disney Cruise Line. But this is the most expensive way to go. You can go to Disney World or one of the other Orlando attractions, such as Universal Studios or SeaWorld, and then take a three- or four-day cruise on another cruise line like Royal Caribbean, Carnival or NCL. All these short cruises are on older ships built in the 1990s, but as alternatives to Disney Cruise Line they offer compelling bargains.
Monarch of the Seas offers three-day cruises as low as $209 per person and four-day cruises from $189. (The four-day cruises are cheaper because they sail Monday through Thursday, requiring working people to take time off.)
The Carnival Sensation four-day Halloween Cruise (sails Oct. 31) starts at just $209, with balcony cabins available from $399. Book fast, this fills up quickly. This cruise visits Freeport, Bahamas and then spends two full days in Nassau.
Starting next week, a new short cruise contender starts sailing from Port Canaveral: Norwegian Cruise Line (NCL) will operate the Norwegian Sun from Port Canaveral on three- to seven-day cruises from October through April this winter and next. These are the least expensive cruises from this port, with three-day cruises starting at $179 and four-day cruises at $199.
Sailing on Disney Cruise Lines
Disney World is the biggest attraction in Orlando, and for people who want their vacation to be "Disney all the way," the cheapest three-day cruise on a Disney ship is $834 per person for the Nov. 4 sailing on Disney Wonder, an 83,000-ton ship built in 1999. The premium price reflects the unique cruise experience that only Disney can provide. This includes exclusive Disney stage shows and "character experiences" where you meet and mingle with just about every Disney character who ever existed.
Disney will introduce Disney Dream to Port Canaveral on Jan. 26, 2011. While the older Disney ships are impressive, a lot has changed in ship technology in the last 11 years. Disney Dream will be state-of-the-art, with the longest water slide at sea. The first four-night cruise from Florida on Disney Dream is mostly sold out; a small number of verandah staterooms are available starting at $3,437.
But if you wait for the next cruise, sailing Jan.30, you can get onboard for less than half that price -- $1,597 for an ocean-view stateroom.
Other Port Canaveral Cruises
All the cruises mentioned above are three and four-day cruises, but there are also plenty of great seven-day cruises leaving from Port Canaveral.
Carnival's largest and newest ship, the Carnival Dream (introduced in January 2010), is 130,000-tons and  carries 4,631 passengers. Royal Caribbean's Freedom of the Seas, which entered service in 2006, is 160,000-tons and carries 4,375 passengers. Freedom is one of three ships that together comprise the second-largest class of cruise ship in the world.
Both of these ships are extremely popular, state-of-the-art vessels. They both offer seven day cruises alternating between the Eastern Caribbean one week and the Western Caribbean the next. Disney Magic will also be offering seven-day cruises to both the Eastern and Western Caribbean in 2011.
Freedom of the Seas offers cruises from four to 14 days. The seven-night Western Caribbean cruise starts at $499 and goes to Labadee, Jamaica; Grand Cayman; and Cozumel. Balcony cabins are already sold out for most of this winter. The Eastern Caribbean cruise goes to CocoCay, St. Thomas and St. Martin, starting at $599 with balconies from $899.
Royal Caribbean also has a single four-day "Labadee Extravaganza" cruise on Freedom of the Seas sailing Nov. 10, 2010. Labadee is the line's private beach on Haiti with a 2,600-foot zip line, one of the longest and fastest in the world. This cruise starts at $229 for an inside cabin, with balcony staterooms from $599.
Carnival Dream sails to Cozumel, Belize, Isla Roatan and Costa Maya on the Western Caribbean itinerary. The Nov. 27 cruise starts at $509, with balcony staterooms from $679. The Eastern Caribbean cruise sails to Nassau, St. Thomas and St. Martin, with Nov. 6 cruises starting at $499 inside and $829 for balcony cabins.
As always – if you need to know more about cruising we urge you to consult our Cruising101 FAQ.
I started writing about stock market investing for Motley Fool in 1995, but previously I worked aboard cruise ships. I co-founded CruiseMates.com, the first cruise travel guide on the Internet in New York City in 1999. CruiseMates, one the Web's top cruise travel guides was acquired by Internet Brands (NASD: INET) in 2006. Once CEO, I am now the editor of CruiseMates – Paul Motter.