Poll: Apple Set to Boost Dividend More Than 50% to $16B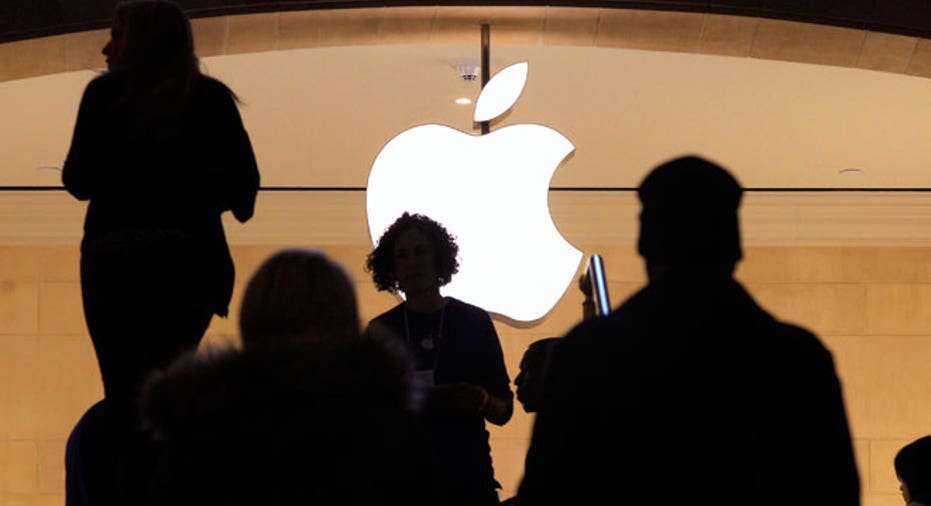 Iphone maker Apple (NASDAQ:AAPL) is projected to hike its dividend by more than 50% to $16 billion, giving the slumping tech titan a higher yield than the vast majority of S&P 500 companies.
The anticipated dividend increase comes as shareholders, led by hedge fund giant David Einhorn, push Apple to return more of its treasure trove of $150 billion of cash to shareholders.
According to a new survey of six analysts by Bloomberg, Apple will probably boost its quarterly dividend by 56% to $4.14 a share, resulting in an annual payout of $15.7 billion. Predictions for a dividend increase ranged between $3.31 to $5.30 a share.
If Apple elects for a dividend of $4.14 a share, the yield of 3.7% would exceed that of 86% of S&P 500 companies that pay dividends, Bloomberg said.
During much of Steve Jobs' reign as CEO, Apple shunned the notion of paying a dividend
However, the consumer electronics behemoth has come under shareholder pressure to do something with the massive stockpile of cash sitting on its balance sheet, largely overseas.
In March 2012 current Apple CEO Tim Cook reinstated dividend payouts and earlier this month the company unveiled a $10 billion share buyback program.
BTIG analyst Walter Piecyk slapped a "buy" rating on Apple last week, in part due to expectations that management will announce a dividend policy by the end of March.
Piecyk believes there is "plenty of cash" for Apple to reveal a dividend or buyback as well as "a large acquisition that leverages its large installed base of iOS users."
Shares of Cupertino, Calif.-based Apple slid 0.45% to $441.65 in Monday's premarkets, outperforming a 0.8% drop in the S&P 500. Apple closed last week down 37% from its all-time high of $705.07 set in September.