Police investigating vandalism that crippled Internet, phones, credit card readers in Arizona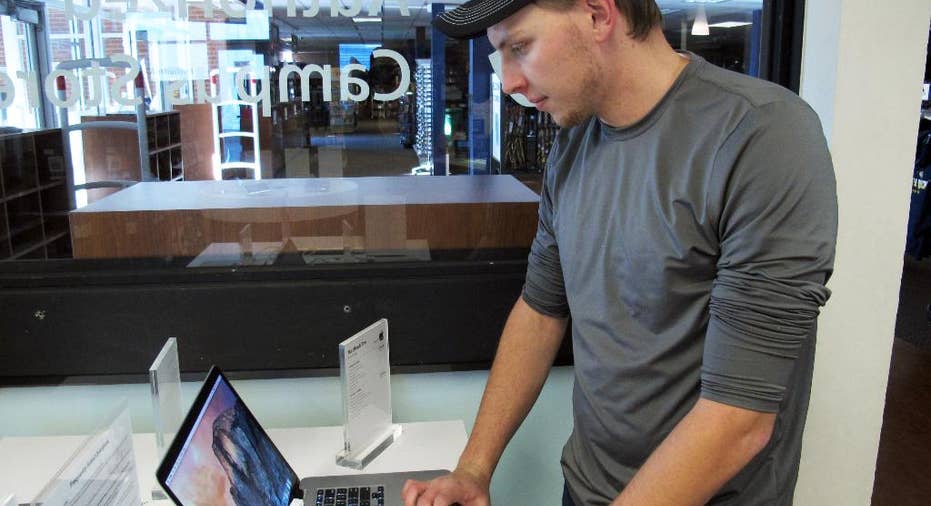 Phoenix police are investigating an act of vandalism that left people across northern Arizona without the use of the Internet, cellphones and landlines for several hours.
Businesses couldn't process credit card transactions, ATMs didn't function, law enforcement databases were unavailable, and even weather reports were affected in an area stretching from north of Phoenix to Flagstaff, about 100 miles away.
CenturyLink spokesman Alex Juarez said the problem was first reported around noon Wednesday. Internet and phone service started to come back to some residents and businesses in Flagstaff by 6:30 p.m.
All customers were expected to be back online by 3 a.m. Thursday, Juarez said. He didn't immediately have an estimate of how many people were affected.
Phoenix police said CenturyLink employees found that a fiber-optic cable in far north Phoenix had been completely cut through.
The cable, which CenturyLink owns, is near a riverbed in an area that isn't easily accessible to vehicles. It carries signals for various cellphone, television and Internet providers that serve northern Arizona.
According to Juarez, technicians from Monroe, Louisiana-based CenturyLink had to go through a long, tedious process of inspecting the line "mile by mile." Meanwhile, Flagstaff's 69,000 residents tried to go about their daily business.
Zak Holland, who works at a computer store at Northern Arizona University, said distraught students were nearly in tears when he said nothing could be done to restore their Internet connection.
"It just goes to show how dependent we are on the Internet when it disappears," he said.
Many students told Holland they needed to get online to finish school assignments. University spokesman Tom Bauer said it was up to individual professors on how to handle potentially late assignments.
Kate Hance and Jessie Hutchison stopped at a Wells Fargo ATM to get cash because an ice cream shop couldn't take credit cards without a data connection. They left empty-handed because the outage also put cash machines out of service.
"It's moderately annoying, but it's not going to ruin my day," Hutchison said.
Staff at Bookmans Entertainment Exchange in Flagstaff said they tried for about 45 minutes to restore their Internet connection before employees realized their equipment wasn't the problem.
Mark Goldstein, secretary for the Arizona Telecommunications and Information Council, said CenturyLink's cable likely has bundles of fibers that can be leased to multiple service providers. If the line follows only one direction with no alternative paths to reroute service, then any damage to the line will wreak havoc.
At Flagstaff City Hall, employees were unable make or receive calls at their desks.
"It's quieter than usual," said Stephanie Smith, assistant to the city manager. "The good thing is there is still lots of work to get done even without phones ringing."
The city was relying on the Arizona Department of Public Safety to assist with dispatching police and fire services.
In Prescott Valley, about 75 miles north of Phoenix, authorities said 911 service was being supplemented with hand-held radios and alternate phone numbers. Water and sewer facilities switched to manual operations, and residents needed cash to make utility and court payments.
Yavapai County spokesman Dwight D'Evelyn said 911 lines were limited Wednesday afternoon and authorities couldn't access law enforcement databases.
Weather reports from the region weren't able to reach anyone. During evening newscasts, Phoenix television stations showed blank spaces on their weather maps where local temperatures in the affected area would normally appear.
___
Associated Press writer Terry Tang in Phoenix contributed to this report.