Polaris Says Yoenis Cespedes Revved Up Demand for Slingshot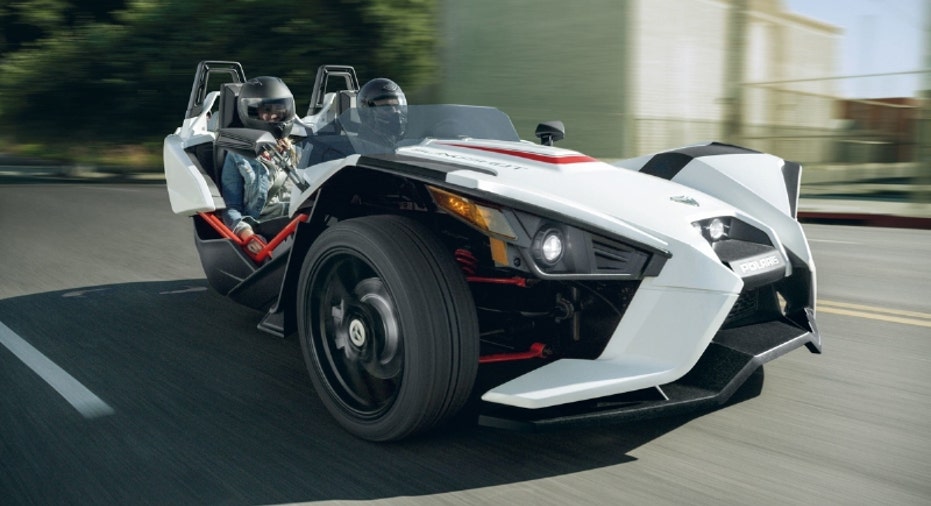 Polaris (NYSE:PII) says Yoenis Cespedes' custom Slingshot, which was the talk of spring training this week, revved up demand for the three-wheeled motorcycle.
According to the Minnesota-based company, the Slingshot's Web traffic and consumer leads on Tuesday increased three-times over the site's average. Consumer leads are tallied based on the number of Web visitors who submit their information and ask to be contacted by a dealer.
"We are excited by the interest that Yoenis Cespedes' vehicle has driven for the Slingshot brand!" a company spokesperson told FOXBusiness.com.
The Slingshot, which made its debut in 2014, has a starting price of $21,499. The top model, a Slingshot SL LE, starts at $26,499.
Polaris, the maker of ATVs, snowmobiles and Indian motorcycles, has outperformed the market this year. Shares are up about 3.1% since the start of 2016, compared to a 5.1% drop in the S&P 500.
Cespedes, the star outfielder for the New York Mets, has generated a lot of buzz this week with a convoy of head-turning automobiles.
In addition to his Slingshot, Cespedes drove a custom Ford (NYSE:F) F-250, a Lamborghini Aventador and an Alfa Romeo 8C Competizione. All four vehicles were customized by Miami-based The Auto Firm, which counts several MLB stars among its clientele. Owner Alex Vega told FOXBusiness.com that he expected to deliver another new car for Cespedes, a Jeep, by Friday.
Cespedes signed a three-year contract reportedly worth $75 million last month to remain with the Mets.