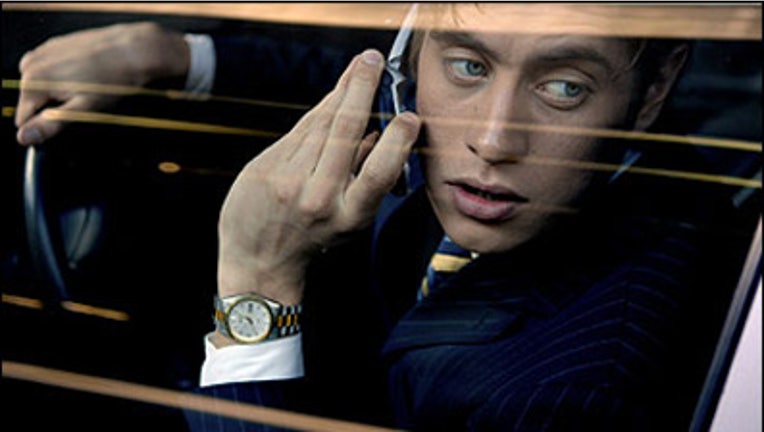 So you got pulled over by police and got a speeding ticket? Don't despair. Along with the chunk of change you're required to submit to your state or city, you may be eligible to take a traffic class to keep the points off your record -- and your insurance costs from rising.
Traffic school courses vary but typically they're four to six hours, are offered either in person, online or both, cost between $25 and $75, and cover a series of lessons about traffic safety.
In all but nine states -- Louisiana, Mississippi and Wyoming among them -- moving traffic violations typically have points attached to them. These points are transferred to your DMV record to track driving behavior. Car insurance companies generally check your record when you:
sign up for a new policy
are up for renewal
change coverage
drop or add cars or drivers
Garner a few points and you may see your insurance premiums rise when your policy is renewed, especially if you have more than one violation over a three- year period. For instance, a speeding ticket will raise your average annual rate from 11 percent to 13 percent, according to Insurance.com's analysis. (See: "Ticket? Uh-Oh! Auto insurance rate increases for 14 common violations.")
Keeping tickets and points off your record altogether
You may be able to complete an in-person or online traffic course to keep your record clean and avoid a surcharge by your car insurance company if cited for a minor violation. Laws vary by state, so check with your department of motor vehicles or insurance commission.
In California and Florida, for example, when you receive a citation and elect to attend traffic school, your ticket is masked from your driving record, says Gary Alexander, an instructor with Interactive Education Concepts in Encino, Calif. "Thus your insurance company never sees the ticket and can't use it to raise your premium," he says. (See: "Got a ticket? You could be paying for years.")
Keep in mind there are deadlines and limitations involved. You typically must opt to attend traffic school soon after the ticket was issued and complete the course by the date set by your municipality's traffic court, generally within 30 to 90 days. And you can't decide to go the traffic school route every time you're cited. You can only elect to do so once every 18 months in California and every 12 months in Florida, for example.
Taking a traffic class after a ticket to remove points
If you've already accumulated points from a ticket, you may be able to have them removed by taking a safe driver class, but it depends on your state's laws. In Wisconsin, you can choose to attend Traffic Safety School (TSS) once every five years to have your point total reduced by 3 upon completion.
Some states don't allow you to take a traffic course to remove points already on your record. Check with your state's motor vehicle department to find out. (Most states, however, remove points for minor violations after three to five years.)
Taking a safe driving course to get a discount
In most cases, taking a driver safety class will either remove points from your record for minor violations or give you a discount, but not both.
New York is one exception. Empire State drivers are allowed to reduce their violation point total by up to 4 points and save 10 percent on auto liability and comprehensive insurance by taking a DMV-approved accident-prevention course. Points in New York may be reduced only once in any 18-month period. (See: "How I aced my online driving course for a car insurance discount.")
Is it worth it? "If the insurance goes up, the 10 percent may offset the increase; it depends on how much the increase is. In my experience it only offsets part of the increase," says Matthew Weiss of Weiss & Associates, PC, and a New York traffic attorney. "It may be a savings as small as $25 to $50."
If you've got a clean driving record and want to take a traffic class to get a lower car insurance rate, insurers typically offer a 5 percent to 15 percent discount on liability and collision coverages for three years, says Penny Gusner, consumer analyst for CarInsurance.com.
There may be some caveats, however, depending on your state laws and insurance company. For example, only drivers over age 25 may be eligible for the discount or sometimes all drivers of the insured vehicle must take the course to qualify, says Gusner.
The original article can be found at Insurance.com:Points, tickets, traffic school and car insurance