PNC's 3Q Profits Rise 8% on Stronger Credit Conditions, Loan Growth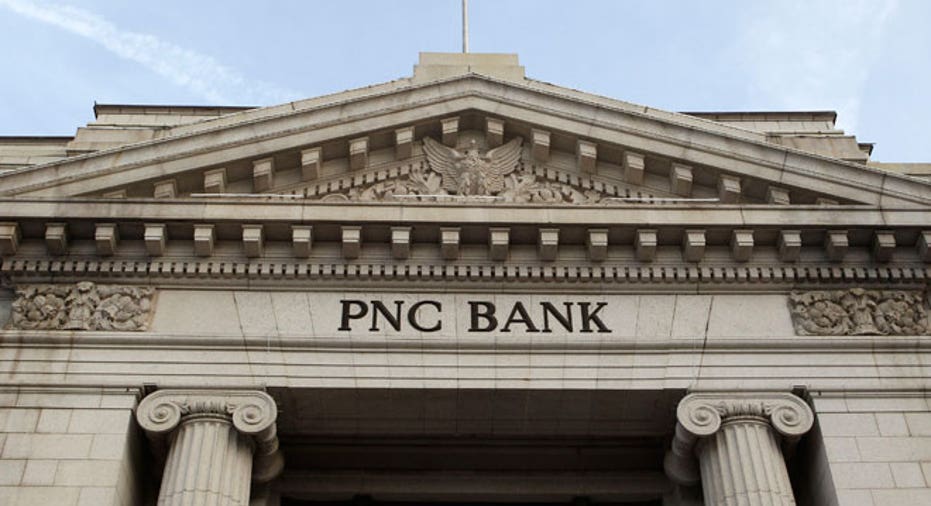 PNC Financial (NYSE:PNC) logged a stronger-than-expected 8% jump in third-quarter profits on Wednesday as the regional lender capitalized on lower credit losses and increased loans.
Shares of the Pittsburgh-based bank ticked higher in early trading on the earnings beat.
PNC reported net income of $1 billion, or $1.79 a share, compared with a profit of $925 million, or $1.64 a share, a year earlier.
Excluding a gain tied to the sale of Visa (NYSE:V) shares, it earned $1.69 a share, topping the Street's view of $1.62.
Revenue dipped 4.1% to $3.92 billion, narrowly exceeding consensus calls from analysts for $3.88 billion.
"Even in the face of an environment that is challenging the entire industry, our businesses are successfully growing loans, and we are leveraging our high-quality balance sheet to drive revenue," PNC CEO William Demchak said in a statement. "We continued to strengthen our capital position in the quarter and control expenses as we work to create long-term shareholder value."
PNC's results were boosted by a decrease in credit losses to $137 million in the third quarter, compared with $157 million in losses in the second quarter. Nonperforming assets stood at $3.6 billion, down 4%, or $156 million. Gross charge-offs slipped 4%.
PNC said its deposits increased 2% quarter-over-quarter to $3.8 billion. Loans increased 2% to $193 billion compared with the second quarter. Commercial lending gained $1.2 billion, while consumer lending increased $1.9 billion.
Shares of PNC advanced 1.30% to $73.45 in premarket trading Wednesday morning. PNC has rallied 24% so far this year, compared with 19% for the S&P 500.
Also on Wednesday, larger rival Bank of America (NYSE:BAC) reported surging third-quarter profits that were boosted by improved credit conditions.