PNC's 2Q Net Rises 9.6% as Credit Conditions Improve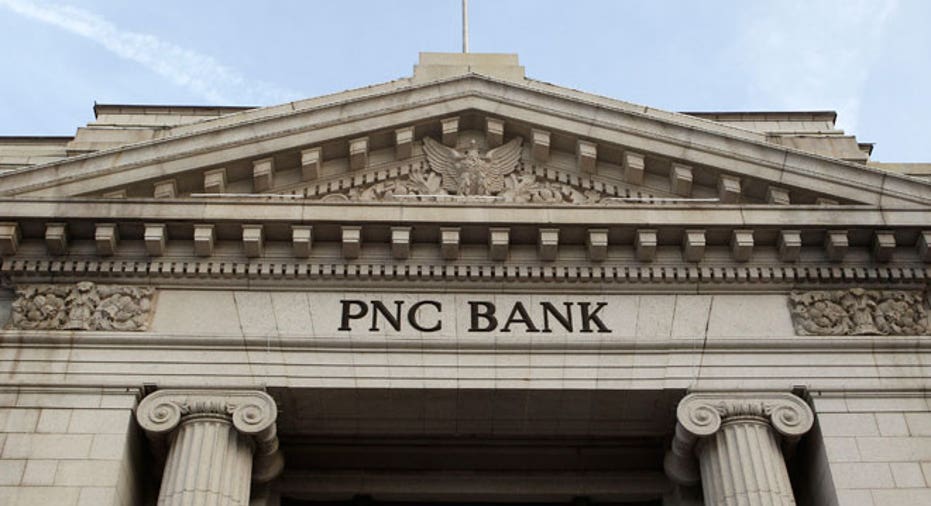 PNC Financial (NYSE:PNC) weighed in on Wednesday with a 9.6% rise in second-quarter profits amid lower loan-loss provisions, but the regional lender suffered a steeper-than-expected drop in revenue.
Pittsburgh-based PNC said it earned $912 million, or $1.67 a share, last quarter, compared with a profit of $803 million, or $1.47 a share. Analysts had been calling for EPS of just $1.46.
However, revenue slid 7.9% to $3.6 billion, slightly trailing the Streets view of $3.62 billion.
PNCs increase in profits was driven by improving credit conditions. The lender said its loan-loss provisions tumbled to $280 million last quarter, down from $823 million a year ago and $421 million at the end of the first quarter. Net charge-offs declined to 1.11% from 2.18% a year earlier.
Our earnings in a soft economy benefited from improving credit quality and exceptional customer revenue growth, CEO James Rohr said in a statement. We are confident in our ability to execute our business model and growth strategies which are designed to drive shareholder value.
PNC, which last quarter unveiled a $3.45 billion buyout of Royal Bank of Canadas (NYSE:RY) U.S. operations, said its total deposits were relatively unchanged at $182 billion at the end of the second quarter.
Shares of PNC declined 1.06% to $55.23 Wednesday morning. The bank is one of the first of the regional lenders to report results following earnings from big banks like Goldman Sachs (NYSE:GS) and Citigroup (NYSE:C).