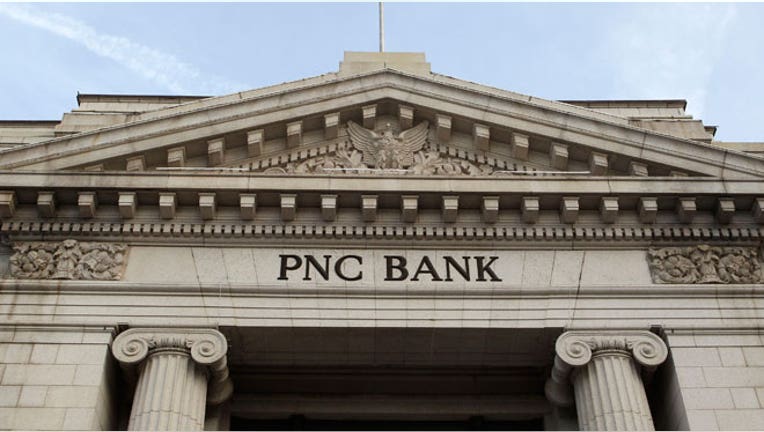 PNC Financial (NYSE:PNC) disclosed more than $300 million worth of mortgage-related expenses on Wednesday but the regional bank said it still expects to beat Wall Street's fourth-quarter earnings expectations.
Shares of Pittsburgh-based PNC dropped more than 1% in premarket trading on the news, which was revealed in a Securities and Exchange Commission filing.
PNC, which is set to report full results next week, announced a slew of one-time items that taken together will cut fourth-quarter earnings by 47 cents per share.
These items are headlined by a pretax provision of $254 million related to residential mortgage repurchase obligations from Fannie Mae and Freddie Mac.
This provision is tied to an $8.5 billion settlement unveiled on Monday between 10 banks and the U.S. government that sought to end the robo-signing controversy.
Also on the housing front, PNC said it had $91 million in expenses in the fourth quarter tied to residential mortgage foreclosure activities. This includes a charge of about $70 million from an agreement to amend the consent orders entered into in April 2011.
The lender expects foreclosure-related expenses to decrease "substantially" in 2013.
PNC also said it recorded a noncash goodwill impairment charge of $45 million last quarter related to its residential mortgage segment.
On the upside, PNC said it will record a pretax gain of $130 million in the fourth quarter due to the sale of four million Class B common shares in card giant Visa (NYSE:V).
PNC sought to reassure investors by saying "excluding the net impact of these actions," management anticipates fourth-quarter earnings per share to "exceed" consensus calls for EPS of $1.57.
Earlier on Wednesday analysts at Barclays (NYSE:BCS) trimmed their price target on PNC to $72 from $75 but maintained an "equal weight" rating on the stock.
Shares of PNC dropped 1.33% to $59.45 ahead of the opening bell. The stock has already gained 3.3% so far in 2013, but remains off 2% over the past 12 months.