PNC Grows 1Q Profits 6.5% as Expenses Shrink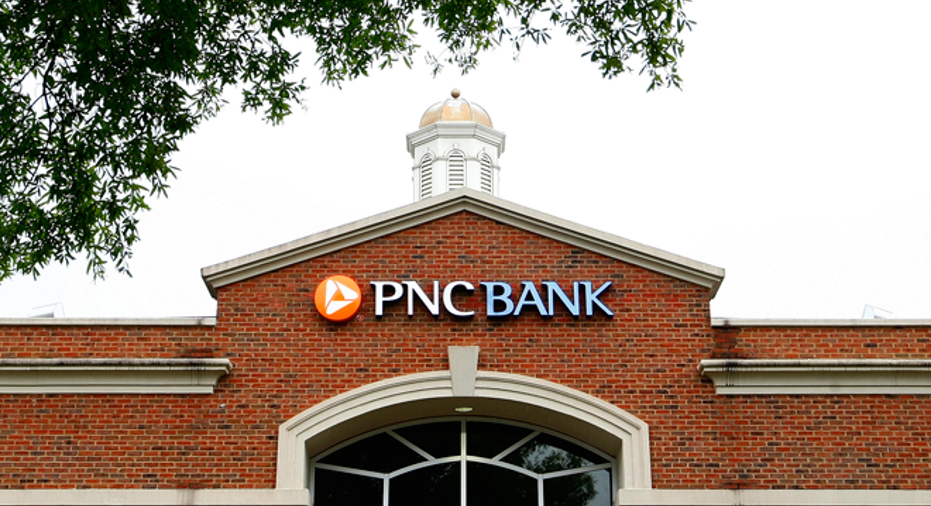 PNC Financial (NYSE:PNC) logged a stronger-than-expected 6.5% rise in first-quarter earnings on Wednesday as the regional lender benefited from declining expenses and lower provisions for credit losses.
The lender said it earned $1.06 billion, or $1.82 a share, last quarter, compared with $995 million, or $1.74 a share, a year earlier. Analysts had been modeling for EPS of $1.66.
Revenue slid 4.5% to $3.78 billion, narrowly trailing the Street's view of $3.85 billion.
PNC's results were boosted by a 4.4% decline in non-interest expenses to $2.26 billion amid lower personnel and marketing costs. That also represented a 10% drop in expenses from the fourth quarter.
At the same time, provisions for credit losses tumbled to $94 million from $236 million as the credit environment continued to improve.
"We grew loans and deposits, and we lowered expenses even as we continue to make investments across our businesses to enhance the customer experience and become more efficient," PNC CEO William Demchak said in a statement.
PNC also said loans grew 1% to $198 billion compared with the end of 2013 thanks to a 3% jump in total commercial lending amid growth in real estate, corporate banking and business credit. However, consumer lending dipped by $1 billion on lower mortgage, education and credit card activity.
Deposits inched up 1% to $222 billion from the end of the fourth quarter. PNC said nonperforming assets declined by 4% to $3.3 billion at the end of the first quarter, while net charge-offs were stable at $186 billion.
Shares of Pittsburgh-based PNC ticked up 0.67% to $82.70 in premarket trading on Wednesday. The bank's shares have gained about 6% so far this year.