Planting the Roots for Greater STEM Growth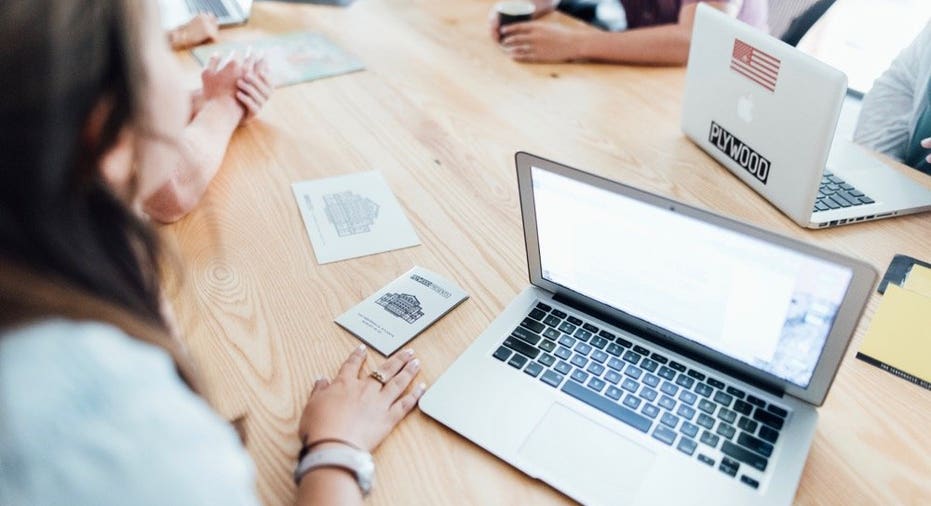 Two-thirds of service sector jobs today are low-paying positions in retail, food service, and customer support. More of these types of manual jobs are being eliminated by robotics and automation all the time, and not just on factory floors.
Forget about smartphone payments that will eventually do away with cashiers: Some restaurants are now testing tablets that allow diners to order directly from the kitchen without any need for waiters. Likewise, the arrival of driverless cars will soon threaten chauffeurs, cabbies, and truck drivers. Or consider Stanford Shopping Center in Palo Alto, California, where a cute robotic security guard already patrols the mall walkways.
At the same time, CIOs are facing the worst technology skills shortage since the Great Recession in 2008. Nearly two-thirds of CIOs (65 percent) say a chronic lack of IT talent will prevent their organizations from keeping up with the rapid pace of technology change, according to the new 2016 Harvey Nash/KPMG CIO Survey.
Fortunately, many new in-demand tech jobs are being created today. The U.S. Bureau of Labor Statistics projects that by 2020, we will have a surplus of one million more IT jobs than our supply of computer science students. Unfortunately, this scarcity of talent poses a serious threat for U.S. businesses and the economy, especially in the highly competitive STEM fields (science, technology, engineering, and mathematics).
To backfill the STEM talent pipeline, companies will need to recruit more recent college graduates and foreign engineers. But there is another overlooked group of strong candidates from non-tech backgrounds who are ambitious and willing to transition into high-tech careers – if only they could receive the necessary education in the STEM disciplines.
Rethinking How We Educate Our Workforce
One of the more innovative ways to meet the growing demand for STEM grads is to embrace the transferrable skills and critical thinking of our current non-STEM trained workers. First, we need to identify people from diverse backgrounds who want to be re-skilled for high-demand, high-worth tech jobs. Then we can provide them with the necessary coursework to obtain STEM graduate degrees.
One solution involves providing "bridge courses" toward graduate STEM degrees for those with non-STEM bachelor's degree backgrounds. In addition, by partnering with technology corporations, educational institutions can stay relevant with timely curricula that address the fast-changing skills of cutting-edge STEM jobs.
Bridge courses are structured to be interactive, conversational, and participatory. Classes are then supplemented by co-ops and internships that provide alternative means for young people and career-changers to branch into new STEM career paths. Such transition programs are critical to achieving diversity while maintaining the competitiveness of the American workforce in STEM industries.
In this shifting environment, the future of higher education will depend on a hybrid academic approach that incorporates experiential learning by engaging students through hands-on coursework and interactive class projects, rather than standard classroom lectures. Hardworking people can move into high-value tech careers without the time and cost required to start college all over again.
–
Technology is remaking the world before our eyes. To keep pace, we will need to rethink our models for higher education and adopt a more competency-based hybrid learning approach. We can succeed by closely connecting our coursework and subject matter with real-world professional experiences. Only in this way can our workforce develop the necessary skills to build great companies that will keep our nation competitive in the cutthroat global economy.
PK Agarwal is CEO and regional dean of Northeastern University-Silicon Valley and former CTO for California under Governor Schwartzenegger.