PixSpree lets you dress like a Kardashian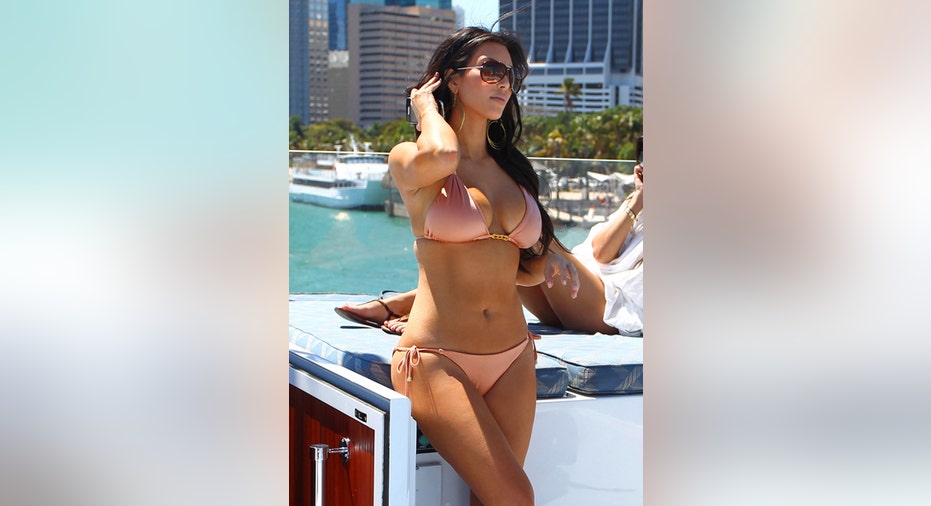 When Joshua Lopour's girlfriend spent an hour online searching for a dress she saw worn by a celebrity, he thought there had to be an easier way.
"That was our 'a-ha' moment; that's when we said people need this," said Lopour, who created Orange County, California-based PixSpree, a software tool that allows users to scroll over a photo of a star and instantly find out what they're wearing, how much it costs and where to buy it. "It's basically a roadmap of saying you can go find this here, you can go buy this here. You don't have to sit there and spend an hour of your valuable time trying to find something; why don't we just tell you where to get it."
Lopour is not a programmer, but spent 10 years working in entertainment news, predominantly as a television producer for CBS where he worked closely with a number of celebrity bloggers and photographers. After enlisting friends to design the code, something Lopour said took a couple months to complete, PixSpree struck deals with a handfull of popular Hollywood bloggers, including Perez Hilton, and photo agencies such as Fame Pictures and Pacific Coast News, among others.
"I think early on we knew that being in the celebrity field was a win-win," said Lopour, adding when he was in TV news the first question they often asked stars was about what they were wearing. "We knew people were interested in that kind of information."
Photo publishers download PixSpree's JavaScript plug-in that automatically embeds their code on the photos, displaying a "Shop" logo at the bottom of the pic that opens a pop-up window when users click on it. On a Kim Kardashian photo, the pop-up window shows the cost of her dress ($168), purse ($269) and even her fake eyelashes ($15).
"We don't want to be in your face. We don't want to be obtrusive. We don't want to ruin the experience that a user has already experienced, so what we offer is something in addition to it," Lopour said, adding that PixSpree takes a percentage of the ads served on the partner content sites it works with.
PixSpree didn't have a problem finding funding, securing angel investment just two weeks after launching in the summer of 2010. Lopour said the money came from his mother's friend, Klaas Lameijer, a Dutch investor who moved to Los Angeles two years ago.
"I fell in love with it immediately," said Lameijer, who hears pitches from about 100 companies every year, of which he signs "no more" than three. He previously invested in social media startup Symbaloo. "I'm from the advertising world and I always thought that the Internet never had a good solution on advertising. This is really contextual, it's not annoying, it's there when you want it, so it has all the advantages the other ads on the Internet don't have."
Despite only being live for six months, PixSpree is already break even, according to Lameijer, who did not disclose how much he invested.
Lopour is ramping up the hype machine ahead of this year's Oscars, noting the red carpet parade of celebrities is as watched as the awards themselves.
"It's definitely a busy time for us," he said, adding: "Award dresses correlate with prom dresses."