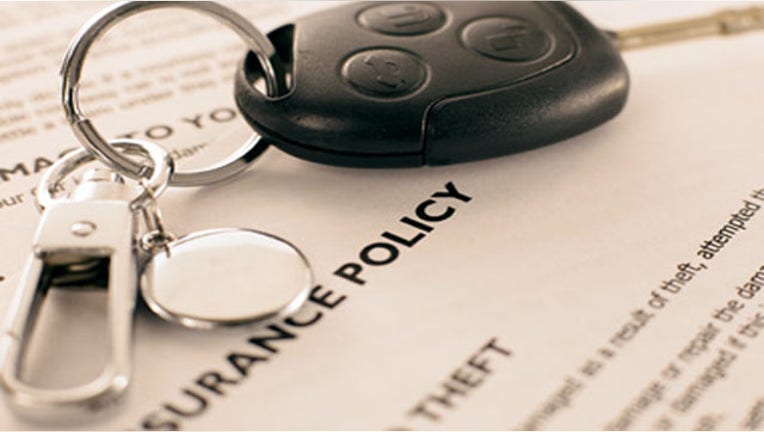 How do you sort out responsibility in a 103-car pileup? Very carefully.
While massive pileups don't happen frequently, clearing the roads can take hours, investigations can take weeks, insurance claims checks may not arrive for months, and lawsuits can drag on for years.
A truly massive pileup can stretch for miles and involve hundreds of vehicles.
A few examples:
A January pileup in Ohio on Interstate 275 involved 103 vehicles and about 200 people. There were 27 injuries and one death. A freak snowstorm dropped visibility to zero and glazed the road over with ice.
One of the largest pile-ups in history took place on one of the fastest roads in the world. Heavy rain was blamed for the 259-car pileup in 2009 on the A2 Autobahn in Germany. A total of 66 people were injured but luckily no one was killed.
Heavy fog in Texas resulted in 140-car pileup on Thanksgiving Day 2012. Two people were killed and 80 were injured. The initial crash started on the eastbound side of the highway, which led to a chain reaction of crashes on both the eastbound and westbound lanes.
With so many moving vehicles, blame is difficult to pin down. And even if blame is obvious, who's got enough liability insurance to pay for dozens of totaled cars? (See a map of state minimum liability insurance requirements.)
How they happen and who's to blame
Drunk drivers, red-light runners and speeders often cause smaller pileups by starting a chain reaction when they plow into a car in front of them. Assessing blame in these types of accidents is usually pretty straightforward, experts say.
In the case of really big pileups, weather is usually a contributing factor.
Even if the police are not able to pinpoint the exact cause of a pileup, drivers may still end up with a ticket. Lt. Chris Miller of the Florida Highway Patrol, who investigated a 47-car crash on Interstate 75 last October, says that while weather is often a contributing factor, the driver is responsible for adjusting his speed and the gap between the cars. Nineteen drivers were cited in the October crash.
Colerain Township, Ohio, traffic investigation specialist Mark Meyers says the police report on the 103-vehicle pileup in Ohio will take weeks to compile and run to 700 pages. Despite all of the time spent on the investigation, Meyers doesn't believe they will be able to determine which vehicle started the chain reaction, and the report will not show fault.
This is not uncommon in major pileups. Rick Ward, director of auto claims at MetLife, says "most major pileups end up being a series of small accidents. Unless there is an extremely egregious action such as drunk driving, pinpointing fault can be very difficult."
Insurers, hoping to avoid big payouts, conduct their own investigations. Ward confirms that insurers put investigators in the field who review the police report, interview witnesses and examine the physical evidence to decide what to do about each individual claim.
Let the insurers sort it out
When it comes to pileups, in most cases you are on your own.
The truth is that no one carries enough coverage to pay for all of the damage caused by a massive pileup. If one person is responsible for the entire accident, their liability coverage would quickly be used up. (See "Do I have to pay if my liability limits are exceeded?")
This is when your collision coverage will earn its keep. Collision insurance covers damage to your vehicle if you are involved in a wreck and you are at fault, the other driver lacks insurance or is underinsured, or if there is no way to determine fault.
Don Johnson, claims associate vice president with American Family Insurance, warns that claims from pileups can take months to settle because fault is often shared by more than one party. Evaluating comparative fault prolongs the settlement process. If significant injuries occurred, the process can become even more involved as insurers seek to sort out their exposure and recovery options.
The quickest way to get your car fixed, Ward says, is to make a claim on your own collision coverage. "Your insurer will pay your claim and then fight it out with other insurers if it feels you were not at fault," he says.
You will have to pay your collision deductible, but you might get that back if your insurance company is able to claim successfully against another driver.
Why you should file a claim quickly
So what happens if you don't carry collision coverage? Getting your car repaired is going to be a lot more complicated.
If you know which car hit you, it is possible to make a claim against that driver's liability coverage. Ward advises gathering as much information about the driver and his or her insurance company at the accident scene, filing a claim as soon as possible and then crossing your fingers.
A quick claim is also important if blame falls to a single driver. Penny Gusner, CarInsurance.com consumer analyst, says even a small pileup will exhaust a driver's liability coverage.
Getting your claim in first will put you at the top of the payout list. If you wait too long or the responsible driver carries low coverage levels, you will have to repair your own vehicle or pursue damages in court.
The original article can be found at CarInsurance.com:Pileup on a snowy highway: Who pays?