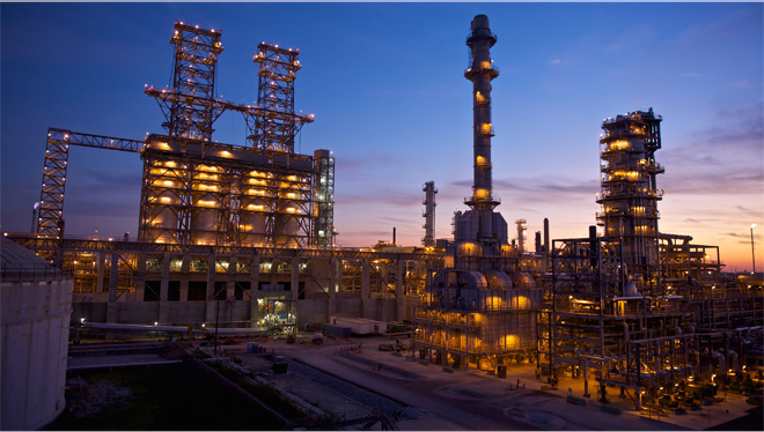 Phillips 66 (NYSE:PSX) posted a 17% increase in its fourth-quarter profit, as the company exported a record volume of refined products.
The refining giant reported earnings of $826 million, compared to $708 million in the year-ago period. Per-share earnings rose to $1.37 from $1.11, while adjusted earnings fell to $1.34 a share from $2.04. Revenue ticked 1.7% higher to $43.84 billion.
The results beat Wall Street estimates for adjusted earnings of $1.10 a share and revenue of $42.11 billion.
CEO Greg Garland said Wednesday that Phillips 66 continued to benefit from lower priced crude and capitalized on an increase in refined exports. In the fourth quarter, 94% of the company's U.S. crude slate was advantaged, or at a lower cost, versus 67% last year.
The company's refining segment saw a 53% decline in its adjusted earnings. Margins were down in all regions except the Gulf Coast.
Midstream earnings rose 70%, while earnings for the chemicals segment soared to $261 million from $15 million a year ago.
Houston-based Phillips 66, which was spun off by ConocoPhillips in 2012, recently announced a $1.4 billion deal to sell its Phillips Specialty Products unit to Berkshire Hathaway (NYSE:BRKA). The unit specializes in maximizing the flow potential of pipelines.
Shares of Phillips 66 rose 1.1% to $75.93 in late morning trading.