Phil Mickelson to Repay $1M After Insider Trading Probe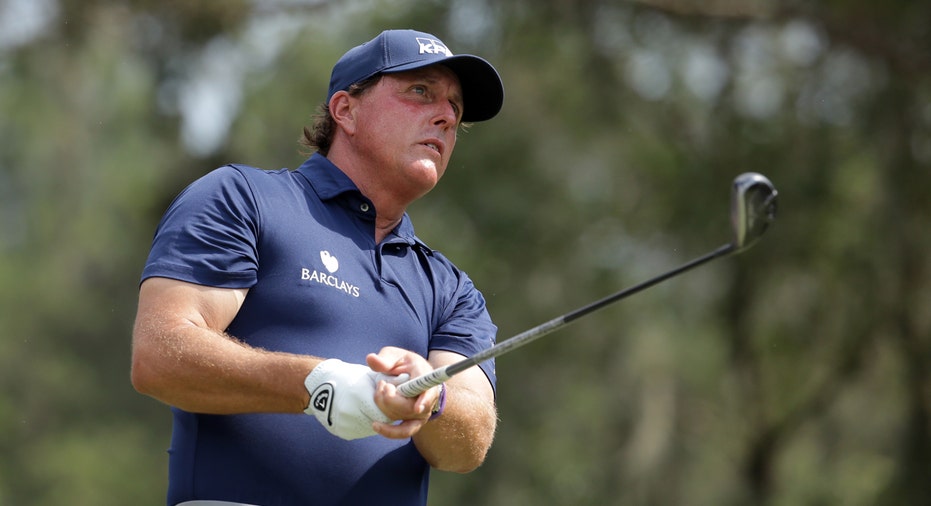 Professional golfer Phil Mickelson has agreed to repay nearly $1 million he made from an insider tip on Dean Foods (NYSE:DF).
Mickelson was not criminally charged by the U.S. Securities and Exchange Commission, which said Thursday the stock purchase was connected to an insider-trading scheme orchestrated by well-known sports bettor Billy Walters and former Dean Foods chairman Thomas Davis. Mickelson was named as a relief defendant in a civil lawsuit, meaning the SEC was seeking to recover gains tied to another individual's illegal action.
Lawyers for Mickelson said he "feels vindicated" that the SEC's investigation determined no wrongdoing on his part.
"At the same time, however, Phil has no desire to benefit from any transaction that the SEC sees as questionable. Accordingly, he has entered into an agreement with the SEC under which he will return all the money he made on that 2012 investment," the statement read.
According to the SEC, Mickelson earned approximately $931,000 from his investment in Dean Foods.
Mickelson's lawyers also noted that his corporate sponsors have retained their sponsorship agreements with the three-time Masters champion.
Mickelson ranks as the second-highest paid golfer on the course. Through last weekend's Players Championship, the 45-year-old California native has made $79.5 million in his career. Tiger Woods leads all golfers with $110 million.
The SEC charged Walters and Davis for their roles in the alleged insider-trading scheme. Davis, who stepped down from Dean Foods' board in August, has pleaded guilty. Walters was arrested in Las Vegas and charged with insider trading. Walters' lawyer said the "accusations are based on erroneous assumptions, speculative theories and false finger-pointing," according to a Wall Street Journal report.
The indictment accuses Davis of giving Walters information about Dean Foods' finances and its spinoff of WhiteWaves Food Co. In exchange for the information, Walters provided Davis with about $1 million in loans, the SEC said.
The civil lawsuit that included Mickelson said the golfer owed Walters money, and Walters urged him to buy Dean Foods stock after learning of the impending spin-off.