PG&E's liabilities for California wildfire lawsuits may exceed insurance coverage
PG&E has disclosed it may not have enough insurance to cover liabilities tied to the deadliest wildfires in California's history.
"While the cause of the Camp Fire is still under investigation, if the Utility's equipment is determined to be the cause, the Utility could be subject to significant liability in excess of insurance coverage that would be expected to have a material impact on PG&E Corporation's and the Utility's financial condition, results of operations, liquidity, and cash flows," the company disclosed in an SEC filing on Wednesday.
The stock, which was halted for a short time on the New York Stock Exchange, is on pace for the biggest percentage drop in 16 years.
Ticker
Security
Last
Change
Change %
PCG
PG&E CORP.
15.42
-0.15
-0.96%
More than two dozen fire victims who lost their homes in California's deadliest and most destructive wildfire have filed a lawsuit against Pacific Gas & Electric Co., blaming the company for the fire.
The lawsuit filed in state court in San Francisco, California on Tuesday accuses PG&E of not maintaining its infrastructure and for failing to properly inspect and manage its power transmission lines.
The plaintiffs say the fire was a "direct and legal result of the negligence, carelessness, recklessness, and/or unlawfulness" of the utility company and they are seeking compensation for losses and unspecified damages. Reuters reported a group of three law firms teamed up to file the lawsuit against the company.
In a statement to FOX Business regarding the lawsuit, a spokesperson for PG&E  said, "The safety of our customers and the communities we serve is our highest priority. We are aware of lawsuits regarding the Camp Fire. Right now, our primary focus is on the communities and supporting first responders as they work to contain the fire and getting our crews positioned and ready to respond when we get access, so that we can safely restore gas and electricity to our customers."
The Camp Fire in Paradise, California has already claimed the lives of at least 48 people with more than 200 people still missing so far. In addition to the loss of life and missing persons, the fire has also burned more than 117,000 acres, destroyed 6,453 residences and 260 commercial buildings, and threatened another 15,500 as of Tuesday, according to state authorities.
What's more, according to a report by The Mercury News, the day before the Camp fire began, PG&E reportedly emailed a local landowner about "problems with sparks" and alerted her that workers will need to enter her property to work on power lines.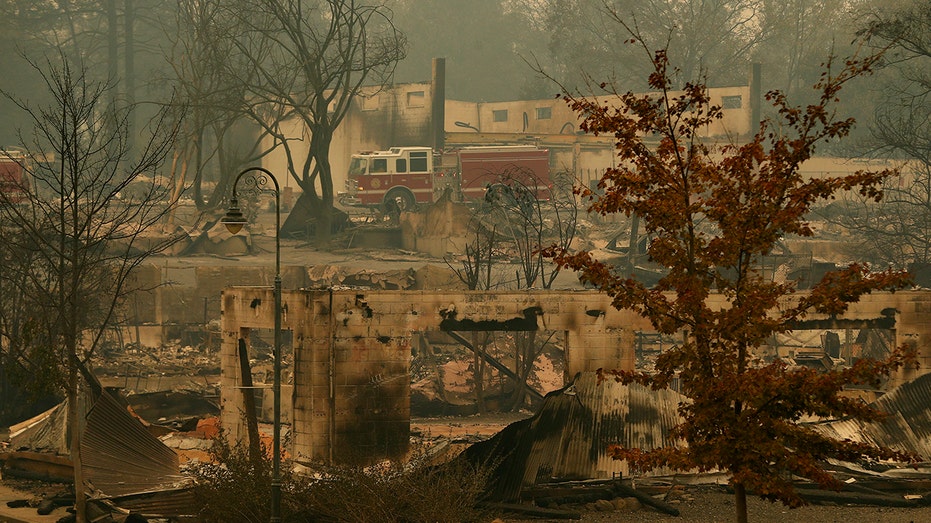 Betsy Ann Cowley told the outlet that she was away on vacation when the email arrived.
"I've continuously tried to get in touch with [transmission line workers] but nobody is in charge and they suck at communication," Cowley told The Mercury News, noting that PG&E has ignored the power lines for years.
Cowley's neighboring town is Paradise, which was destroyed by the fire.
After the report, PG&E released a statement saying, "We have not seen anything that includes a discussion with the customer in question about 'sparks' and PG&E infrastructure. This is not the same line that PG&E identified in its Electric Incident Report on Nov. 8."
Also, state officials have not yet determined the cause of the fire.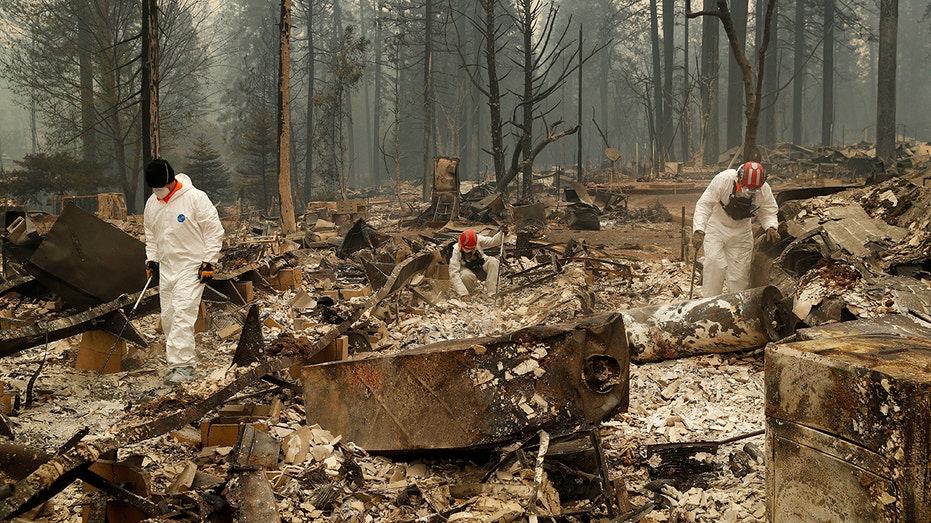 But this isn't the first time PG&E has been under scrutiny and faced lawsuits over its role in previous large fires. Over the past year alone, it has been blamed for several destructive wildfires in Northern California, and in June, state officials blamed the utility giant for 12 of the roughly 170 wildfires that hit the state last fall.
The California Department of Forestry and Fire Protection said the fires in question "were caused by electric power and distribution lines, conductors and the failure of power poles." The department's findings could expose PG&E to billions of dollars in damages, The San Francisco Chronicle reported in June.
State Sen. Jerry Hill of Redwood City has been a longtime critic of PG&E and released a statement to the Associated Press earlier this week.
"If PG&E is found responsible for burning down the state again, at some point we have to say enough is enough and we have to ask should this company be allowed to do business in California? These fires take a spark, and at least in the last few years fires have been caused by negligent behavior by PG&E. We need to see how we can hold them responsible, or look at alternative way of doing business."