PG&E could be at fault for California wildfires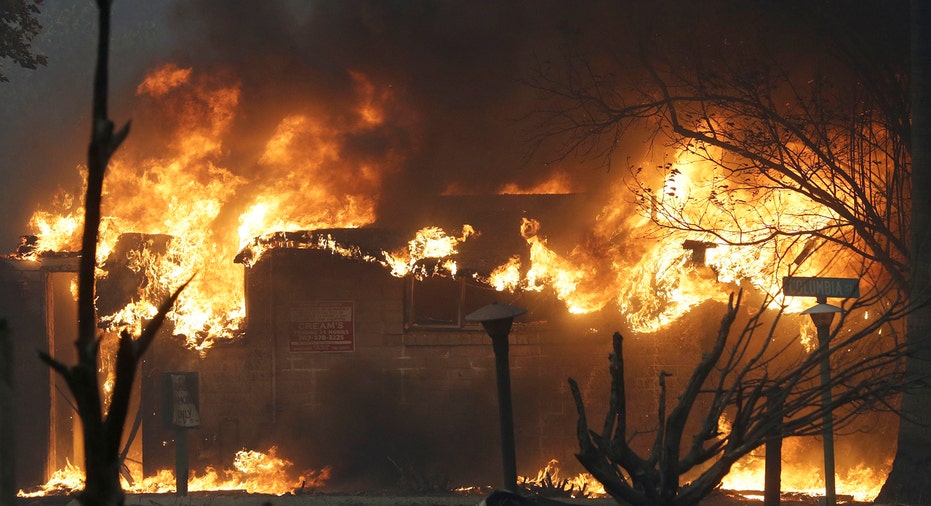 Pacific Oil and Gas (NYSE:PCG) shares were moving higher during Tuesday's session, following a 7% drop Monday. The stock has seen a recent string of losses on the possibility that the company may be responsible for starting the California wildfires. Since Oct. 8, when the wildfires began, through Monday's close, shares are down over 22%.
So far, the wildfires have burned about 217,000 acres, an area larger in size than the city of Chicago. Forty people have been killed and 463 people are still missing.
Last week, the California Public Utilities Commission said it was investigating whether electrical lines knocked down by a windstorm on Oct. 8 played a role in starting the wildfires. The Commission also told the company to "preserve all evidence with respect to the Northern California wildfires."
PG&E said in an SEC filing Friday it has "$800 million in liability insurance for potential losses," while also noting in the same filing, "that the fires are being investigated by the California Department of Forestry and Fire Protection (Cal Fire), including the possible role of power lines and other facilities of Pacific Gas and Electric Company, a subsidiary of PG&E Corporation. It currently is unknown whether the utility will have any liability associated with these fires."
When we reached out for comment, PG&E told FOX Business: "We've received the Commission's request and will comply with the request. PG&E will support reviews by the appropriate regulatory agencies, which is standard practice for wildfire events. Right now, life safety and the well-being of the customers and communities affected by the devastating Northern California wildfires is our singular focus. We have more than 4,300 employees and partners working diligently to get electric and gas service restored safely and as quickly as possible to our customers across Northern California."