PGA Tour Tees Up 'More Than Golf' Millennial Marketing Strategy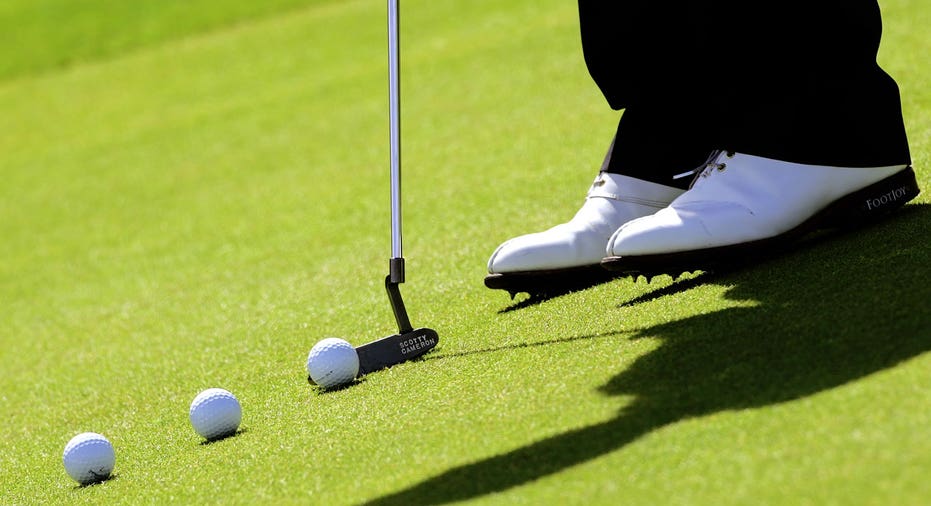 The PGA Tour has changed its pitch in an effort to reach more Millennials. The pro golf tour wants to get this coveted demographic on the fairways, around the greens, and literally "into" the sport.
The Tour is transforming its golf tournaments from the staid affairs of yesteryear into annual tent pole events, and not just by expanding the hospitality tents.
"We're trying to create that festival environment, where there's something for everyone," asserts David Pillsbury, president of Championship Management for the PGA Tour. "Some fans coming are not familiar with golf at all, but they're coming because it's an event. It's not just because of golf, it's about the food, fashion, it's a sexy event to attend and you get to see some athletes you hear your golf friends talk about."
The Tour is touting outside the ropes "experiences" at its 16 owned and operated golf tournaments with social media-friendly, targeted marketing including "hash-taglines" such as #Morethangolf at the recent Northern Trust Open in Los Angeles.
This week's Cadillac Championship, underway at Trump National Doral, tees off the Florida leg of the circuit. Online and real world billboards beckon people to come out to see namesake host Ivanka Trump and a fashion model--featured as prominently as golfer Rickie Fowler. The tournament's website gives plugs to the onsite Fashion Experience and a concert by Santana alongside the golf.
Tour officials say the campaigns grew out of the need to reach new and younger crowds. Not surprisingly, men make up some 70 percent of all fans, but more than half of those male fans are 45 or older. To reach younger demos, the PGA Tour has hired more -- and younger -- people to work on social media and develop web content to generate buzz around the events without detracting from the great golf.
"You'll always have the hardcore golf fans (come to the tournaments), but the way we have started to think is how do we bring out the moms, how do we bring out the Millennials, how do we expose our product to more people," Kirsten Sabia, PGA Tour Vice President, Marketing Services, explained during the Northern Trust Open at The Riviera Country Club.
Sabia emphasizes, "Our leadership understands if we want to be more than a niche sport we have to get creative."
PGA Changing Course
To combat an aging gallery and harsh economic times, the Tour's own events went more kid-friendly during the recession allowing those 18 and under in for free with a paid adult, including First Tee and other youth programs. Active, retired, and military reserves and their dependents are also given gratis gate passes.
It's no secret that the game of golf has been assailed for losing popularity, but as Fox Business has reported, the sport may not be in the deep rough, yet.
Golf still attracts as many newcomers as it did in the boom years a decade ago, but given the economy and virtual plethora of digital diversions, golf--like many other pastimes-- just hasn't figured out how to hold millennials' collective attention long enough for them to make the time and financial commitment to the game.
The PGA Tour hopes its new strategies succeed as superstar Tiger Woods' career wanes. He remains a huge draw at the gate and for TV ratings--both generally suffer when he's absent or out of the hunt to win--but Woods has been a shadow of his once-dominant self on the course.
A new generation of players, including world #1 Rory McIlroy, two-time Masters Champion Bubba Watson, and his fellow Golf Boys Rickie Fowler, Ben Crane, and Hunter Mahan light up social media but none of these guys have transcended the sport to become a household name like Woods, Jack Nicklaus, or Arnold Palmer.
So while these players develop followings and create rivalries, the Tour co-promoted the Northern Trust Open with food trucks, a Green Room sponsored by SoCal hip clothing brand johnnie-O, and a concert by alt-rockers O.A.R. after Saturday's round concluded.
That was a crazy game of golf
O.A.R. lead singer Marc Roberge, who claimed his first eagle (two under par) at a nearby course a few hours before the show, says they have befriended a number of young pro golfers and like their energy: "They bring excitement that young people should be out here playing golf. There's no rules about who should be playing, it's a fun sport and we like to have fun, too."
Drummer Chris Culos also tees it up out on tour and said before the show, "Obviously the tournament is the main attraction, but when the organizers have these options whether it's good food, bands and entertainment, it turns it into an overall experience. It's awesome."
Pro golfer Russell Henley captured the crowd's imagination that day at Riviera; shooting 69 (two under par) in the third round and then playing guitar onstage with the band for a few tunes including their seminal hit "Hey Girl".
"That was like a dream come true," Henley said excitedly in an interview after performing, adding, "Hopefully the fans are having a great time…I think some people can get bored by golf. I don't, but I think the more you can incorporate into the game, especially music, it's great!"
In separate interviews with Fox Business, several of Henley's contemporaries concurred:  Bubba Watson said, "We're entertainers, even though we play golf for a living. You have to look at it as a fun event. If it's boring nobody's going to show up."
Twenty-one-year-old Jordan Spieth, the 2013 Rookie of the Year, added, "You see a lot of young kids here, it's cool to see more young fans of golf…I think it's a great move by the Tournament, they're doing a great job and it's showing out here."
But not everyone is excited about shifting, or widening the focus. Sergio Garcia skews more old school in attitude despite being a bit younger than Watson (36); the Spaniard said, "It's all good as long as it stays under control. It's a golf tournament, not a concert. It's good as long as everyone's respectful.
PGA & Sponsors: New pitch hits the green
Kelly Mannard, chief strategy and marketing officer for title sponsor Northern Trust (NTRS), said her firm is fully on board with the festival atmosphere at Riviera. "The bigger the event, the bigger the crowd. The players like a bigger gallery, it's great for TV, it creates a sense of urgency and excitement and there's more money for (the tournament's charity recipient) City of Hope."
Mannard also says her firm likes the marketing opportunity to reach younger clients who are coming into wealth from aging Baby Boomers.
The PGA Tour says the marketing gambit worked at the Northern Trust Open:
Twenty-five to 34-year-olds bought 18.5% of tickets this year, up from 14.5% a year ago. And overall concessions, including the food trucks, jumped 9% from 2014 to a record high. Merchandise sales also rose 9% to a new high.
Friday's crowd was up 4% versus last year and Saturday's gate soared 8 percent to the biggest crowd since scanning technology was implemented for tickets in 2010.  Cooler temperatures and a rare drizzly day dampened Sunday's turnout and kept the tournament's overall attendance below last year, but admission revenues jumped by 30% year over year.
Anyone observing the sea of 2,500 young fans that flocked onto the driving range to see O.A.R got a glimpse of the future the Tour is aiming for. The LA crowd sporting sponsor johnnie-O's gear, drinking in the Grey Goose vodka, and singing along with the band after watching some of the best golfers in the world take on one of the nation's top layouts.
And if the throngs of twenty somethings circling the half dozen food trucks, craft beer bars, and picnic tables are any indication, the plan to market more than golf is at least making the preliminary cut. "Food trucks are a unique twist on golf," 27 year-old Daniel Richards said over a craft brew, adding that he enjoyed the atmosphere of his first visit to the Northern Trust Open.
Michael Young, also 27, enjoyed watching the golfers up close and in person, and added, "Lots of people think golf is slow or boring.  This is exciting! It's fun."