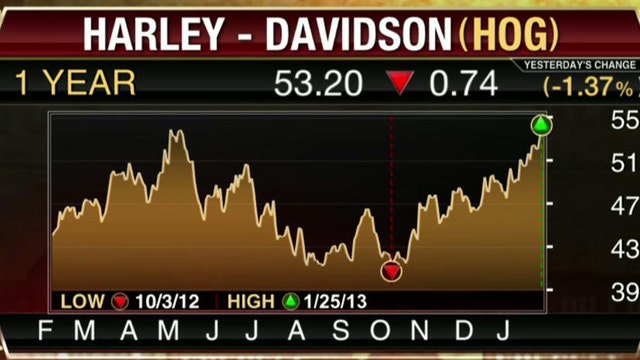 Pfizer (NYSE:PFE) revealed surging fourth-quarter profits on Tuesday thanks to the sale of its nutrition business, but the largest U.S. drug maker issued a lukewarm view for 2013.
Shares of the blue-chip pharmaceutical company ticked slightly higher Tuesday following the results.
Pfizer said it earned $6.32 billion, or 85 cents a share, last quarter, compared with a profit of $1.44 billion, or 19 cents a share, a year earlier.
Excluding one-time items like the asset sale, the company earned 47 cents a share, besting consensus calls from analysts for 44 cents.
Revenue slumped 7% to $15.07 billion, but that still topped the Street's view of $14.37 billion. U.S. revenue fell 9% to $5.8 billion, while international revenue slid 5% to $9.3 billion.
"In 2012, we generated attractive returns for our shareholders and made meaningful progress in positioning Pfizer for anticipated sustained value creation," CEO Ian Read said in a statement, noting the nutrition business sale, receiving approval on five new products and returning almost $15 billion to shareholders through dividends and stock buybacks.
However, Pfizer's forecast for 2013 could give some shareholders pause.
Management is calling for non-GAAP EPS of $2.20 to $2.30, compared with Wall Street's estimates for EPS of $2.29. Pfizer sees full-year revenue of $56.2 billion to $58.2 billion, while consensus calls from analysts are for $57.56 billion.
Pfizer's fourth-quarter results were boosted by gains of about $4.8 billion tied to the sale of its nutrition business to Nestle for $11.85 billion in November.
Sales were dragged down by the expiration of exclusivity on blockbuster Lipitor, which suffered a 71% plunge in year-over-year sales to $584 million.
On the other hand, sales were up 13% to $1.13 billion for Lyrica, 19% to $993 million for Prevnar and 12% to $750 million for Celebrex. Pfizer said Viagra sales gained 6% to $553 million.
Wall Street had a muted reaction to the earnings and guidance, with shares of New York-based Pfizer up 0.22% to $26.90 ahead of Tuesday's opening bell. Pfizer has gained 7% already in 2013 and 25% over the past 12 months.