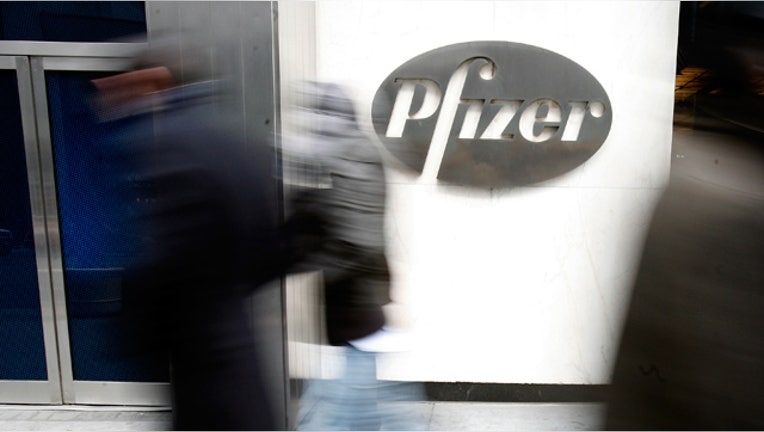 Pfizer (NYSE:PFE) has been sued by five big retailers for allegedly conspiring to delay sales of generic versions of blockbuster drug Lipitor.
The drug maker lost patent exclusivity of the heart medication in December, allowing for a slew of competitive generic drugs to flood the market and weighing heavily on Pfizer's earnings.
Walgreen (NYSE:WAG), Kroger (NYSE:KR), Safeway (NYSE:SWY), Supervalu (NYSE:SVU) and HEB Grocery all accused Pfizer and India's Ranbaxy Laboratories on Thursday of running an "overarching anticompetitive scheme" to  keep generic versions of Lipitor off the market until Nov. 30, 2011, 20 months after the original patent expired, according to a report by Reuters.
They allegedly did this by obtaining a fraudulent patent, entering a price-fixing agreement to delay the delivery of cheaper generics and striking deals with pharmacy benefit manager to force retailers to buy more Lipitor, which had been Pfizer's best-selling drug.
The complaint filed in a federal court in Trenton, N.J. seeks triple damages and other remedies.
The consortium of retailers said the scheme suppressed generic competition, causing pharmacies and retailers to pay "hundreds of millions of dollars more" for the drug, whose chemical name is atorvastatin calcium.
Pfizer spokesman Chris Loder said the company is confident that the procurement and enforcement of its Lipitor patents was "at all times proper and lawful."
"Pfizer categorically denies the claims in the plaintiffs' complaint and will defend itself vigorously," Loder said in an emailed statement. "The Lipitor patent settlements, including the settlement with Ranbaxy, were submitted for review by the U.S. Federal Trade Commission and are proper and lawful in all respects."
The New York-based drug giant made about $9.6 billion on Lipitor last year. However, sales of the popular cholesterol drug fell about 42% in the first quarter, which was the first full period during which Pfizer did not have sole rights to the drug.
Last month, CVS Caremark (NYSE:CVS) and Rite Aid (NYSE:RAD) accused Pfizer and Teva Pharmaceutical Industries (NYSE:TEVA) of delaying consumers' access to the generic version of antidepressant Effexor XR.