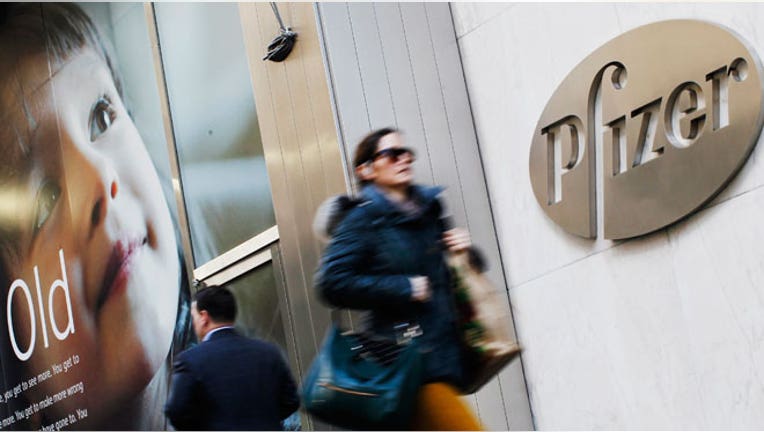 Pfizer Inc's (NYSE:PFE) experimental breast cancer drug significantly improved patient survival rates in a mid-stage trial without their condition worsening, maintaining the company's lead in the race for a new treatment standard for the disease.
The oral drug, palbociclib, is considered one of Pfizer's most valuable products in development. Analysts have said it could have annual sales of more than $5 billion if successful.
Palbociclib was designated a "breakthrough" drug by the U.S. Food and Drug Administration last April based on initial data from the trial.
The FDA grants "breakthrough" status to drugs that may offer substantial improvement over existing treatments for serious or life-threatening diseases.
The status helps to speed up the approval process.
The trial, called Paloma-1, tested the drug in post-menopausal patients in combination with the hormonal therapy letrozole. Results were compared with patients receiving only letrozole.
Pfizer has started two late-stage trials of the drug - Paloma-2 and Paloma-3 - in patients with advanced breast cancer.
Paloma-2 will test the same drug combination, palbociclib and letrozole, as an initial treatment for breast cancer.
Paloma-3 will evaluate palbociclib in combination with another hormone therapy, fulvestrant, in women whose cancer has progressed after hormonal therapy.
Palbociclib works by blocking two enzymes, cyclin dependent kinases (CDK) 4 and 6, which enable tumor cell growth.
Companies trying to develop similar treatments include Novartis AG <NOVN.VX> and Eli Lilly & Co <LLY.N>.
Breast cancer killed over 508,000 women worldwide in 2011, according to the World Health Organization.
Pfizer shares were up about 1 percent at $30.75 in premarket trade on Monday.