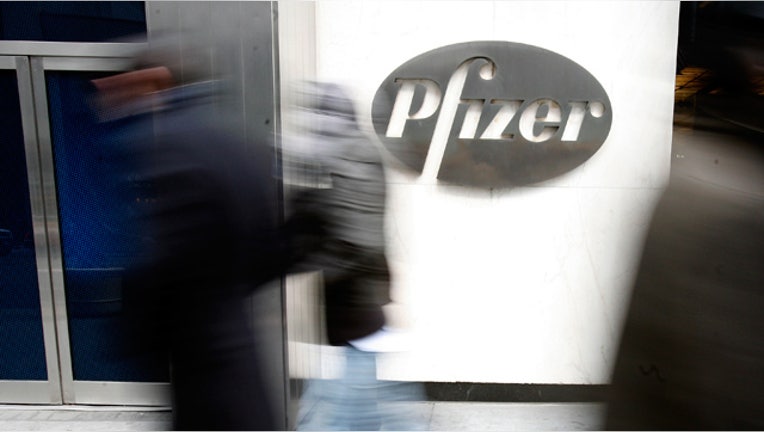 Pfizer (NYSE:PFE) reported a 15% decline in its first-quarter earnings, as the pharmaceutical giant booked lower revenue.
The company said Monday its profit checked in at $2.33 billion, or 36 cents a share, compared to $2.75 billion, or 38 cents a share, in the year-ago period. Excluding one-time items, adjusted earnings climbed to 57 cents a share from 51 cents.
Revenue fell 8.5% to $11.35 billion. Adjusted revenue, which strips out restructuring charges and other special items, was down 9% at $11.3 billion.
Analysts forecasted per-share earnings of 55 cents and revenue of $12.08 billion.
Pfizer didn't provide any updates on its recent proposal to acquire British drug maker AstraZeneca, although Pfizer did say it's unable to affirm or update its 2014 earnings guidance due to the U.K. Takeover Code.
Last week, New York-based Pfizer upped its takeover bid to $106.4 billion. AstraZeneca quickly rebuffed the offer, saying it undervalues the company. A combination of the two drug makers would create the world's largest pharmaceutical company.
Like other drug companies, Pfizer is looking to revitalize its portfolio as generic drugs weigh on sales of cholesterol drug Lipitor and other offerings.
In the latest period, Pfizer's global established pharmaceutical segment recorded a 13% drop in revenue to $5.99 billion. The business mostly includes drugs that have lost exclusivity and products whose patents are expected to expire through 2015.
Global vaccines revenue ticked higher to $925 million. Revenue generated by the consumer healthcare business slipped 6.2% to $761 million. Global cancer revenue was up 7% at $488 million.
Pfizer said it spent 5.1% less on research and development during the first quarter.
Shares fell 2.2% to $30.08 in pre-market trading. Pfizer is up just 0.4% so far this year.