Peyton Manning to advise helmet manufacturer Riddell on product design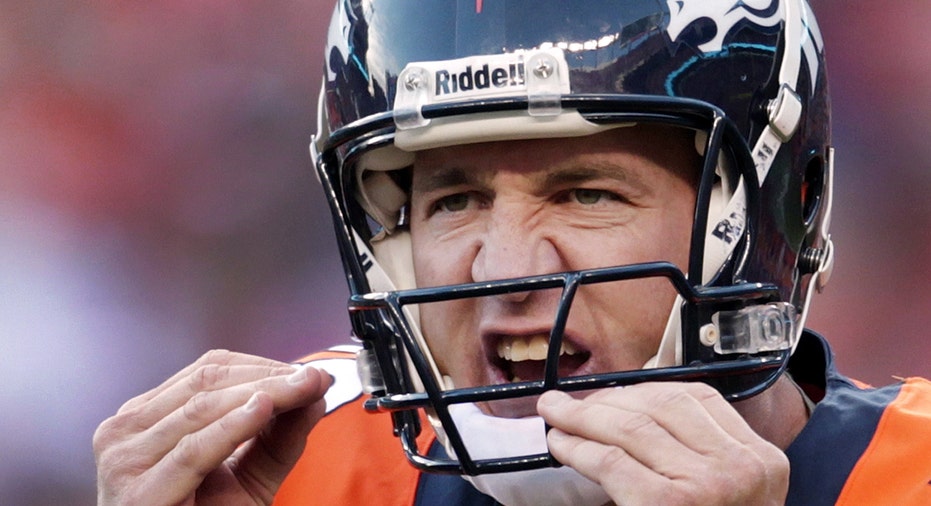 Former NFL quarterback Peyton Manning inked a new deal to serve as a brand ambassador and advisor for prominent football helmet supplier Riddell, the company announced Wednesday.
"I have been fortunate to play the game of football, and partnering with Riddell is the right opportunity to positively impact the sport when protection is a constant focus for athletes of all ages," Manning told the Associated Press. "This is something I am personally invested in. I've always wanted to serve as an ambassador to the game and my role with Riddell enables me to expand my contributions to football."
Riddell says Manning is the first brand ambassador in its history. The 41-year-old will also help with community outreach and work with the company on product innovation and design, using insight amassed during his playing career.
A Riddell spokesman declined FOX Business' request for comment on the deal's financial terms.
"We are pleased to share Peyton will be working closely with Riddell to amplify our leadership in head protection and highlight our grassroots programs that enhance the football experience for all those associated with the game," the spokesman said.
Manning used Riddell helmets and shoulder pads throughout his NFL career. He retired after the 2015 season as the NFL's highest-paid player ever, with more than $248 million in career salary and tens of millions of dollars more in off-field income.
A two-time Super Bowl champion, Manning adds the Riddell deal to a sizable endorsement portfolio. He has partnerships with top brands like Nike, Buick, Papa John's Pizza and Gatorade. He personally owns more than 30 Papa John's restaurants.
Riddell had an exclusive on-field marketing deal with the NFL from 1989 until 2014. Players were allowed to use any brand of helmet, but Riddell was the only company allowed to display its logo. The deal ended after 2013 season, when league officials opted to bar helmet manufacturers from incorporating their logos for on-field use, ESPN reported.