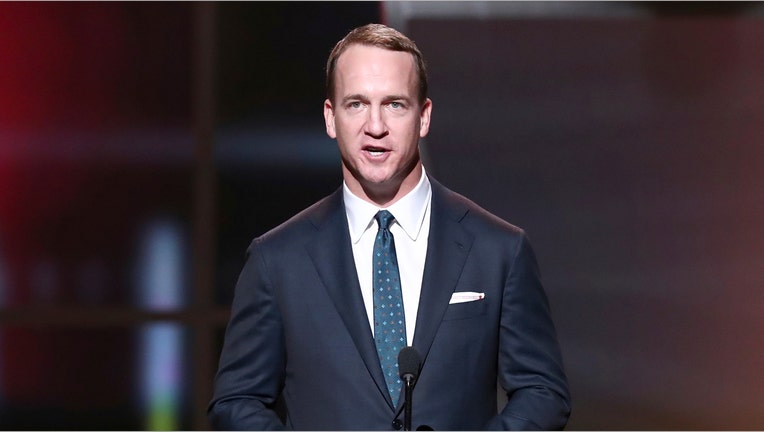 Former NFL quarterback Peyton Manning will return to the sports spotlight on Wednesday night to host the 25th edition of the ESPYs award show in Los Angeles.
Aside from announcing the winners of various ESPY awards, the 41-year-old Manning will deliver a monologue to kick off the night. The two-time Super Bowl champion recently hinted that he's ready to roast certain attendees.
"If you're an actor or comedian out there, you better look out. If you've been in a bad movie recently, be prepared," Manning told the New Orleans Advocate on June 23, adding that he's "looking forward to having some fun" with the hosting duties.
Manning will also reunite with his longtime rival, New England Patriots quarterback Tom Brady. The 39-year-old quarterback is nominated for several awards, including "Best Championship Performance" for leading the Patriots' comeback victory in the Super Bowl last February.
Broadcasting legend Vin Scully will be honored with the ESPYs' "Icon Award" for his contributions to the sports world. Scully, 89, served as the Los Angeles Dodgers' play-by-play announcer for nearly 70 years.
Separately, former first lady Michelle Obama will present the ESPYS' Arthur Ashe Courage Award posthumously to Eunice Kennedy Shriver, founder of the Special Olympics. Kennedy Shriver passed away in 2009.
The 2017 ESPYS begin at 8 p.m. ET on ABC.