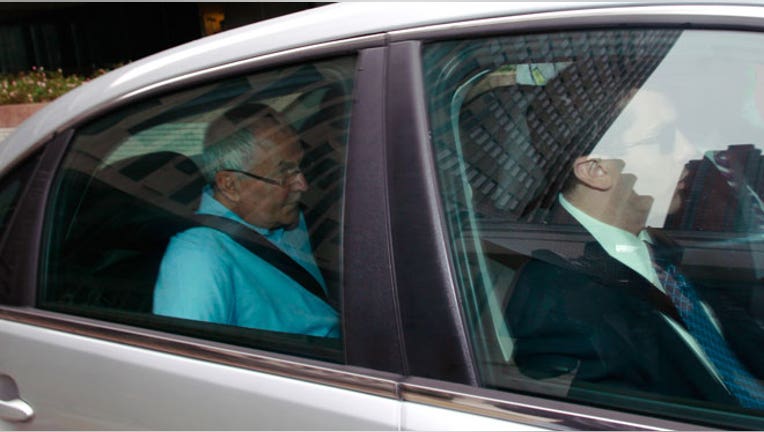 Peter Madoff, the brother of Ponzi schemer Bernard Madoff, pleaded guilty Friday to crimes related to the massive fraud but continued to deny any direct knowledge of it.
In a plea agreement with federal prosecutors, the younger of the two Madoff brothers agreed to plead guilty in exchange for a 10-year sentence.
Bernard Madoff is serving a 150-year sentence in federal prison for masterminding the multi-billion dollar scheme, perhaps the largest financial fraud in history.
Peter Madoff, 66, during a hearing in federal court in Manhattan, admitted to falsifying the records of a financial advisor and to conspiring to commit securities fraud through various criminal actions. He was listed as the compliance officer of Bernard L. Madoff Investment Securities LLC, the Manhattan-based investment firm at the center of the fraud.
Peter Madoff apologized in court for his role, according to Dow Jones Newswires, but claimed he only learned of his brother's fraud in December 2008 shortly before Bernard Madoff was arrested.
As part of the plea the younger Madoff forfeited all of his assets, including homes in Old Westbury, N.Y., East Hampton, N.Y., and Palm Beach, Fla., and two Manhattan apartments. In all the real estate was valued at well over $10 million, according to court filings.
Also listed among Peter Madoff's forfeited assets is a 1995 Ferrari 355 Spyder.
Peter Madoff is the eighth person to plead guilty to charges related to the Ponzi scheme which investigators believe spanned more than two decades, crisscrossed the globe and involved tens of billions of dollars.
Bernard and Peter Madoff are the only two family members to be charged in the fraud. Prosecutors have investigated Bernard Madoff's sons, Andrew and Mark, but so far no charges have been filed.
Mark Madoff committed suicide in December 2010.