Personal Loan Rates Fall, But Not Everyone Got The Memo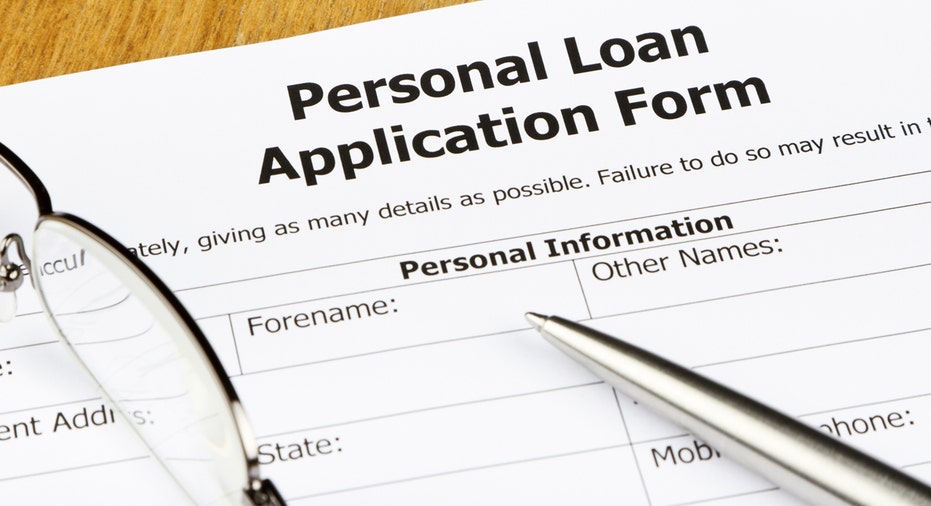 Here is a story of similar things moving in opposite directions.
Personal loan rates, as measured by Bankrate's national survey, have been edging lower for more than a month. These are the rates you might find at your neighborhood bank, as Bankrate derives its average by surveying banks and thrifts in the top 10 U.S. markets.
At the same time, a couple of the largest marketplace lenders have announced rate increases within the last several weeks. These lenders are not included in Bankrate's survey, but as the biggest firms in online lending, they are important players in the personal loan market.
This tale of 2 divergent rate paths spells out the importance of not necessarily taking the first offer presented to you. It might not be the best deal.
"You've got to shop around and do your homework," says Kathryn Bossler, a financial counselor with GreenPath Financial Wellness based in Farmington Hills, Michigan. "You can't do comparison shopping with the sort of teaser rates that you see online or through direct mailings. You need to know what you specifically qualify for, and oftentimes that's going to come down to an application."
In general, banks are more selective about who gets a personal loan than are online lenders or credit unions. And even if you qualify, you may not qualify for the best rates. That's why multiple quotes are important.
RATE SEARCH: Shop for personal loan rates today at Bankrate.
Interest Rates Vary
In Bankrate's national survey of interest rates for June 15, 2016, the rate on personal loans fell 7 basis points from the prior week to 10.94%. A basis point is one hundredth of a percentage point.
This week's average rate is down four-tenths of a percentage point from its 2016 high. A year ago, interest on the average personal loan was 11.12%.
This gentle slide among some bank rates comes as marketplace lenders, like Lending Club and Prosper Marketplace, have made their loans more expensive.
Prosper in late May boosted its rates on average 0.29 percentage points. Although the company offers a range of rates based on creditworthiness, Prosper says it expects its average rate to be about 14.59%. The company said it was raising interest rates, in part, in anticipation of a Federal Reserve rate hike this month. A hike that did not materialize.
Last week, Lending Club increased its rates on average by more than half a percentage point in an effort to "boost the attractiveness of the asset to investors," the company said in a filing with the U.S. Securities and Exchange Commission. The company has reportedly had a hard time attracting institutional investors in the wake of a lending scandal that resulted in the resignation of its founder and CEO.
The company did not publish an overall average rate, but its range is between 7.13% and 29.25%. Only the most creditworthy borrowers would qualify for a rate lower than Bankrate's average rate for banks and thrifts.
One analyst says to expect the rate trend to continue for marketplace lenders.
"Seems as if the direction of those rates is higher," says Jefferson Harralson, associate director of research at financial services firm Keefe, Bruyette and Woods in Atlanta. "The direction of the rates is going to be driven by the marketplace lenders' own cost of capital, and that's been moving higher. Lending Club is struggling to keep investors on the platform."
Banks, which fund their own loans, don't have this problem.
RATE SEARCH: Find the best rates on personal loans today at Bankrate.
Shopping For The Best Deal
So now that you know the general direction of rates, it's time to avoid the internet and head to your local bank. Right?
Not so fast. Yes, some online lenders are raising rates. But others offer rates that are far more competitive than Bankrate's own average. That's why you have to look around.
"Really, what you are doing on your own is looking for the best interest rate available to you," Bossler says.
If, for example, you're looking to consolidate debt, Bossler says you should look at these 3 places:
Banks.
Online lenders.
Credit card companies.
Tara Alderete, director of education at ClearPoint Credit Counseling Solutions in Atlanta, says you might start with the bank or credit union where you have a checking account to see what offers are available to you.
Keep an open mind about the type of financing you seek. Depending on your situation, a personal loan might not be the best deal. You may be best-suited for a low-interest balance transfer credit card, Bossler says.
RATE SEARCH: Find personal loan rates that are customized for you at myBankrate.
Look At More Than The Rate
One thing to keep in mind: The annual percentage rate shouldn't be the only factor you consider when seeking a loan.
You'll also need to look at the repayment terms, origination fees and other fees that might be associated with the loan, Alderete says. Use an online loan calculator to understand your total costs.
And if your plan is to use a personal loan to help get out of debt, craft a plan.
"A lot of times, what people will do is they'll shop around and get what is essentially a good deal to consolidate their debt, but they don't change their spending habits," Alderete says.
Copyright 2016, Bankrate Inc.