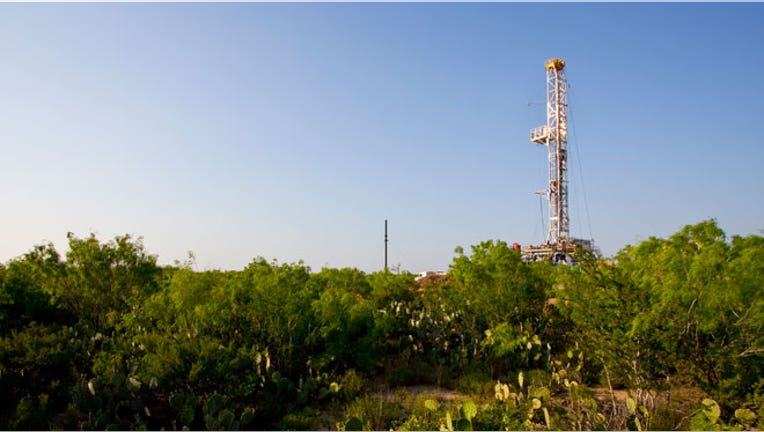 With crude gushing from the Permian Basin, companies are ramping up efforts to build pipelines and better capitalize on the production surge.
Drillers have been producing oil in the Permian for some eight decades. But in recent years, the Texas formation's central region, which consists of the Delaware and Midland basins, became a hotbed for shale oil.
The Permian is now the top oil-producing area in the U.S., accounting for 18% of the nation's total output in 2013. Based on data from the Energy Information Administration, the Permian recorded production of 1.35 million barrels per day last year. The region hit a low mark of 850,000 bbl/d in 2007.
Irene Haas, an analyst at Wunderlich Securities, said the Permian was previously the "domain of the big boys." Now, smaller oil producers and logistics firms are also flourishing.
Up-and-comers like Concho Resources (NYSE:CXO) and Rosetta Resources (NASDAQ:ROSE) joined the likes of Exxon Mobil (NYSE:XOM), Chevron (NYSE:CVX) and Occidental Petroleum (NYSE:OXY) as production in the Permian soared. Shares of Matador Resources (NYSE:MTDR), which has a market value of $1.9 billion, have rallied 117% since debuting in February 2012.
Smaller companies are setting up shop on the Midland side of the Permian Basin, Haas explained, while the Delaware Basin has a higher barrier to entry.
"We'll probably see a good 10 to 20 years of ramping up investment" in the Permian, Haas remarked. "I think we're just beginning."
Like other unconventional oil plays, pipeline infrastructure is still playing catch-up to drilling activity. Companies that produce oil in the Permian, North Dakota's Bakken shale formation and elsewhere often use rail or truck to ship crude to refineries.
Midland, Texas-based Concho, one of the largest Permian producers, said Thursday oil and natural gas sales climbed 25% year-over-year in the second quarter. Combined oil and gas production checked in at 9.8 million bbl/d of oil equivalent, up 18%.
Chairman and chief executive Tim Leach said Concho is on track to meet its target of doubling production in three years. The company recently acquired 13,000 net acres in the northern part of the Delaware Basin.
Concho's top priority is implementing its long-term midstream strategy, according to Leach. Midstream activities cover the transportation of oil and gas.
Concho, which expects to see more pipelines at the end of 15, is primarily trucking oil out of the northern Delaware Basin.
"It's clearly a fragile market, but additional pipeline capacity is coming," Leach added.
Haas said much like successful basins like the Bakken, transportation infrastructure will catch up and provide "unrestricted flow for a while" until production outgrows capacity again.
One of the companies bringing more pipelines to the Permian is Sunoco Logistics Partners (NYSE:SXL), the master limited partnership formed by Energy Transfer Partners (NYSE:ETP) and its subsidiary, Sunoco.
On Wednesday, the company launched an open season for a pipeline project, beginning the process of seeking shippers who will commit to the pipeline. Permian Longview and Louisiana Extension will deliver oil from West Texas to markets and refiners in the eastern part of the state and Louisiana.
Sunoco Logistics Partners anticipates that the project, which is scheduled to be operational in the second half of 2016, will have initial capacity of 100,000 bbl/d day.
"We continue to remain bullish on the Permian Basin's growth," CEO Michael J. Hennigan said in a statement. "Crude oil production is estimated to increase by approximately 200,000 barrels per day per year according to industry and consultant estimates."
Also this week, Sunoco Logistics Partners unveiled record second-quarter net income of $156 million compared to $143 million in the year-ago period. On a per-unit basis, the company reported earnings of 53 cents to easily beat the consensus estimate of 37 cents.
Ownership of publicly traded MLPs is divided into limited partner units, which trade like common shares.
Sunoco Logistics Partners also said revenue jumped 11.8% to $4.82 billion in the latest period.