Perfecting Your Pitch for CES 2013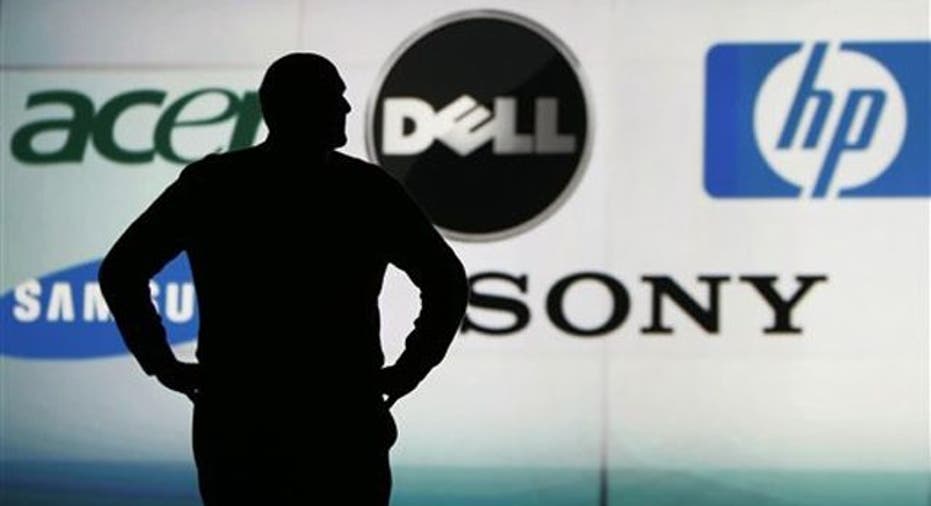 The International Consumer Electronics Show isn't just a gathering of gadget geeks. It's an opportunity for entrepreneurs to pitch their ideas to the media and potential investors.
The International Consumer Electronics Show (CES) is coming soon to Las Vegas. The show stands alone in its celebration of innovation, entrepreneurship and capitalism. The event is also well known for giving entrepreneurs extra access to the media and venture capital community.
Even if you're not an exhibitor, you can enjoy the excitement of the show while promoting your business to journalists and VCs in a cost-effective way. Here are some easy action steps to help maximize your CES show visit:
- Develop a strategy. What do you want to accomplish at the trade show? The show is so vast and dynamic that if you don't establish specific networking goals, you might get swept up in the excitement of some other entrepreneur's story.
Chris Roslan, president of New York City-based Roslan & Campion Public Relations LLC, recommends that entrepreneurs try to connect to targeted media producers and bloggers before the show. "Take some time to learn about the journalist's editorial priorities and then try to connect on social media. Send a brief note that explains why your product is relevant to their audience."
- Say it fast. It is said that the attention span of most individuals is less than 30 seconds; on the hypercharged CES floor, assume it is much less. The best approach to CES is to talk to as many target contacts as you can, tell your story quickly and agree on a follow-up. Practice saying what your company does and why it is worthy of attention. If you can't deliver a neat media-friendly sound bite, assume that you'll be edited out of the story.
- Switch gears. While the media are attracted to opportunities for highlighting cool gadgets and technologies, VCs troll for high-profit potential businesses that happen to sell cool products.
When talking to investors, emphasize features about your products that can contribute to the potential growth in value of your company. These factors can include difficult-to-replicate advantages over competitors, patent filings, market size, production scalability or high gross-profit margins. Don't just talk about the cool features of your product without also putting the information in a business context.
- Present your best information. PR expert Roslan warns, "Image is everything at CES. Poorly written press releases and amateurish video can do more harm than good." Roslan also advises entrepreneurs to tailor presentation materials to specific media outlets. "Television is a visual medium and needs to be approached in a way that will be visually appealing to audiences. You might have a great story, but if there's nothing to look at, then it will fall flat," says Roslan.
For discussions with potential investors, prepare a one-page executive summary that includes guidance on funding amount and purpose. Too often, I receive executive summaries that describe a company's products but say nothing about the transaction. Investors want to know if their funds will be applied to product development, initial commercialization or expansion.
- Be honest. Even though it might be tempting to talk big on the show floor, don't overstate your company's status — to the media or VCs. If you're a company of one, say so. If your product is not yet available for purchase, say so. If a media source posts an online report that your product is "selling really well," future investment partners may wonder about your credibility as they review a funding request to complete product development.
- Work the show. Roslan encourages entrepreneurs to seek out impromptu press opportunities and be prepared to act on them. "During the show, monitor social media closely to pick up on developing opportunities." Visit the press area every day to meet new people and attend events that are related to your product category.
- Make the most out of rejection. Media sources don't stop looking for interesting stories after the end of CES. Ask show producers, writers and other support staff you meet at the show for information about their ongoing content priorities and how they like to receive story ideas.
Similarly, it's probable that a prospective investor will raise some sort of negative observation about your business or industry after hearing information about your products or company. Don't dispute the VC! Rather, use the comment as an opportunity to tap into the VC's broader connections and expertise. For example, if a VC says that your company is best suited for a corporate partner, ask why. You can also ask, "If your fund isn't a good match for our company, what other funds should we turn to next?" or "What recommendations can you give me to improve our next presentation to investors?"
Visit the CES trade show website for a list of exhibitors, events and press information. Review some short videos that have been posted by other entrepreneurs to learn how you can present your company with distinction.
? Business on Main. Sign up for our Main Street Authority newsletter to get articles like this delivered monthly to your inbox.