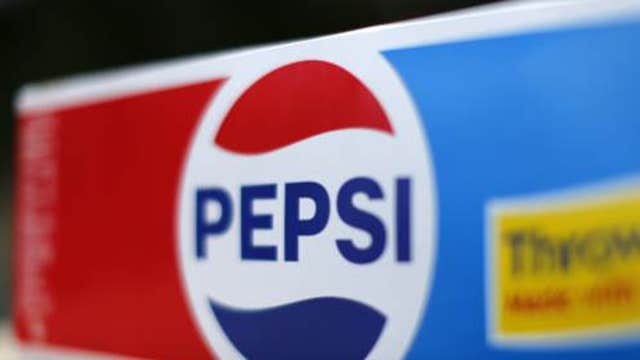 Pepsi (NYSE:PEP) said Thursday its first-quarter profit grew 13%, as demand for the company's snack foods offset a lagging beverage unit.
Pepsi booked net income of $1.22 billion, or 79 cents a share, up from $1.08 billion, 69 cents a share, in the year-ago period. Excluding one-time items, core earnings rose to 83 cents a share from 77 cents.
Revenue improved slightly to $12.62 billion.
Pepsi easily beat Wall Street expectations. Analysts were looking for core earnings of 75 cents a share and revenue of $12.4 billion.
Like its rival Coca-Cola (NYSE:KO), Pepsi has seen waning demand for sodas. But growth in Pepsi's snack business, which includes Lays and Doritos chips, is a bright spot for the company.
Earlier this year, Pepsi conducted a strategic review and determined the two businesses should be kept under the same roof, answering calls from activist invest Nelson Peltz to spin off the North American beverage unit.
"We continue to perform well, in part, because we have strong, balanced portfolios of brands, products and geographies that enable us to capture growth opportunities across multiple demand spaces while we responsibly manage through the volatility and challenges in other parts of the business," Pepsi chairman and CEO Indra Nooyi said in a statement.
For the first quarter, Pepsi said revenue generated by its Americas beverage segment ticked higher to $4.43 billion, due in part to better sales in Europe.
Net revenue from the food business climbed 1.3% to $5.19 billion. Frito-Lay North America recorded 3.1% sales growth, overshadowing a 2.1% drop in Latin America.
Nooyi said Purchase, N.Y.-based Pepsi saw ongoing economic volatility and political instability in a number of key markets.
Shares rose 0.5% to $85.10 in early trading. The stock has gained 2.2% since the start of the year.