Penguins Stanley Cup parade planning underway in Pittsburgh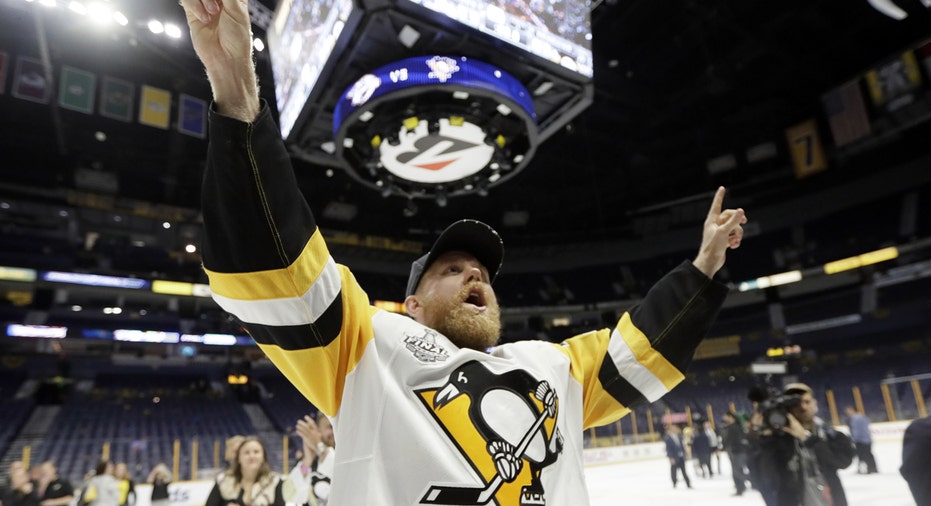 The Pittsburgh Penguins will return to their home city late Monday with the Stanley Cup trophy in tow, but fans will have to wait until later this week to pay tribute to the back-to-back NHL champions with a victory parade.
Allegheny County Airport Authority officials say there won't be a celebration at Pittsburgh International Airport when the Penguins return home. The team will not be coming through the main terminal and won't be visible to fans.
Pittsburgh mayor Bill Peduto tweeted late Sunday that it was "time to plan a parade" after the Penguins shut out the Nashville Predators 2-0 in Game 6 of the Stanley Cup Finals to clinch their second consecutive championship. Team captain Sidney Crosby was awarded the Conn Smyth trophy as Most Valuable Player of this year's Stanley Cup playoffs – the second time he has claimed the honor.
Last year, the Penguins also clinched the Cup on a Sunday, and the parade was held the following Wednesday. It's unclear whether that scenario will repeat itself. About 400,000 fans lined streets downtown for that parade, the biggest celebration for any of the team's five Stanley Cup championships.
"We are looking forward to a parade, but do not have details yet," public safety spokeswoman Sonya Toler told the Pittsburgh Tribune-Review. "Please give us the time to get the specifics together, and we will let you know when as soon as the details are available."
The Associated Press contributed to this report.