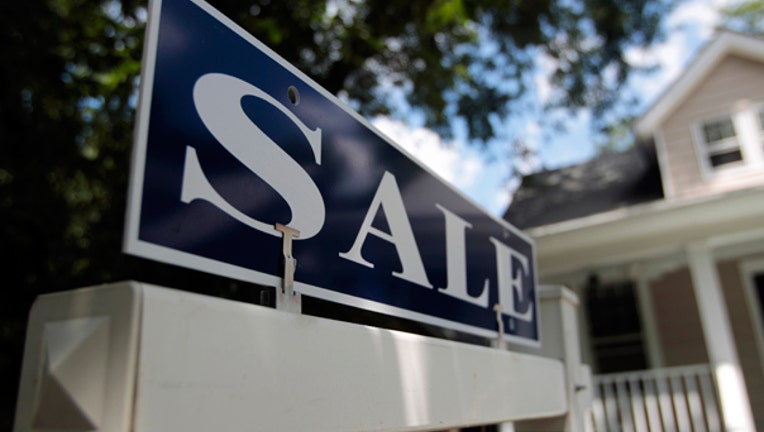 Contracts to purchase previously owned U.S. homes fell in June, retreating from a more than six-year high and suggesting rising mortgage rates were starting to dampen home sales.
The National Association of Realtors said on Monday its Pending Homes Sales Index, based on contracts signed last month, decreased 0.4 percent to 110.9. May's index was revised down to 111.3, the highest since December 2006, from a previously reported 112.3.
Economists polled by Reuters had expected signed contracts, which become sales after a month or two, to fall 1.0 percent.
Compared to last year, contracts were up 10.9 percent.
Stocks and bonds mostly ignored the report, but the dollar trimmed earlier losses against the yen.
The housing market has been a bright spot in the economy, providing a buffer from fiscal austerity in Washington. Existing home sales fell in June, but selling prices hit a five-year high in a sign the housing recovery was still on track. In addition, new home sales rose last month.
However, an index from the Mortgage Bankers Association that measures loan applications for home purchases has declined 10 percent since early May, a sign of the toll higher borrowing costs are starting to take.
"Mortgage interest rates began to rise in May, taking some of the momentum out of contract activity in June," said NAR chief economist Lawrence Yun. "The persistent lack of inventory also is contributing to lower contract signings."
Rates on 30-year fixed rate mortgages have climbed about a full percentage point since early May on expectations the U.S. Federal Reserve may begin scaling back its bond-buying stimulus program as early as September.
"We had such an outsize gain in May and I think what we saw was a good number of people that were trying to beat the punch and pull the trigger on buying that home before mortgage rates rose even further," said Sam Bullard, senior economist at Wells Fargo in Charlotte, North Carolina.
Contracts were up in the West, where they reached the highest level since November 2009, but down in the Midwest and South. The index for the Northeast was unchanged.