Peek Beneath Your Car Insurance Rates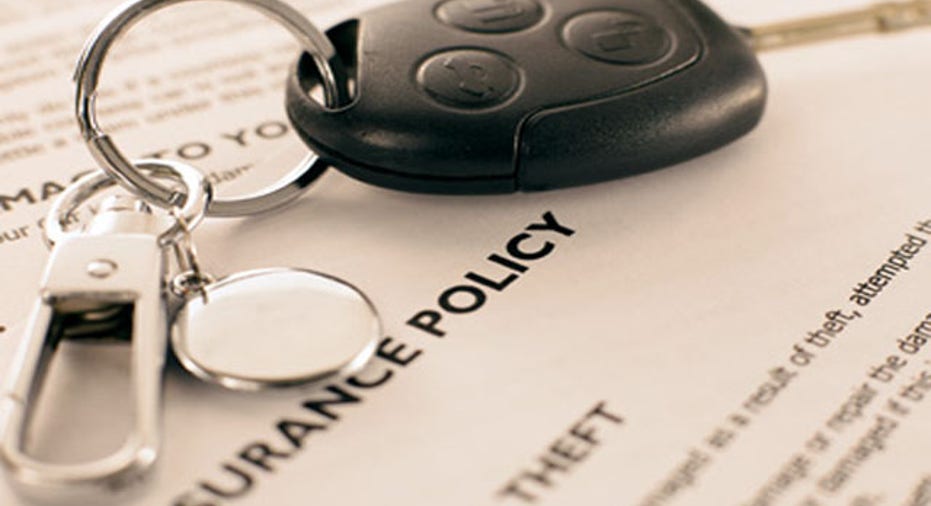 Why does your auto insurance company charge you a certain rate for coverage? The answer can be complicated, according to John Bratton, professor of insurance and risk management at the University of Central Arkansas in Conway.
In some cases, you may pay more because of something you did, such as getting caught speeding or purchasing the wrong type of vehicle. In other cases, your costs may be higher because of things beyond your control, such as your age or gender.
In another of Bankrate's interviews about the basics of personal finance, Bratton offers a glimpse at the ingredients that make up the special sauce that is your car insurance rate.
What are some of the factors that affect auto insurance rates?
Auto insurance rates are based upon factors such as:
Driver age, which is a proxy for experience. Statistics indicate that inexperienced drivers are much more likely to be involved in crashes.
Sex. Young male drivers as a group are several times more likely to be involved in crashes than the average for all ages.
Use of the vehicle. This relates to distance driven daily to work or school and whether the vehicle is used in business. The more time spent behind the wheel, the more opportunity for accidents.
Type of vehicle. This is meant to reflect things such as the power-to-weight ratio, performance, speed, etc.
Credit score (in many jurisdictions). Statistics indicate that drivers with good credit history are less likely to have claims.
For younger drivers, factors such as being a good student or taking a driver-training course can mitigate some of the increased cost of insurance. Marital status is another factor impacting rates -- statistics indicate that young married drivers are less likely to be involved in an accident than single drivers of the same age.
When looking for car insurance providers, what homework or research should drivers do to get the best rates?
Insurers may take different approaches when selecting applicants for auto insurance. Some are willing to insure young drivers, while others may only insure young drivers whose parents are insured by the same company. Some insurers offer guaranteed renewability endorsements to drivers they have insured for many years.
Many state insurance departments post premium estimates for the leading auto insurers on (the state department) websites.
How does one's occupation affect auto insurance rates?
There are several different kinds of auto insurance. Most people insure their personal autos on a personal auto policy, which is designed to insure vehicles with four wheels, like private passenger autos, pickup trucks and light vans.
To be eligible for the personal auto policy, the insured(s) must be either individuals or (a) husband and wife, and the vehicles must be titled in their names.
Corporate-owned autos are generally not eligible for personal auto policy coverage and must be insured on a business auto policy. Rates for the business auto policy are generally higher.
The personal auto policy has restrictions on business use. While a private-passenger-type vehicle can be rated for business use -- for example, by a traveling salesperson -- it cannot be used to insure autos that transport persons or property for a fee or for pickup trucks and vans that are used for delivery.
Other than these examples, it is just a matter of how far one drives to get to work.
Is there a huge difference in rates between insuring a used car and a new car?
Rates for liability insurance, medical payments and uninsured/underinsured motorist coverage are generally the same whether the auto is new or used.
The difference occurs in the physical damage coverages -- collision, and other-than-collision (sometimes called comprehensive coverage), which are based upon the value of the vehicle. So the rates will be higher for a new vehicle than for a previous model year.
All other things equal, physical damage rates generally decline as a vehicle gets older until it is 6 years old. Generally, the rates are the same for vehicles (more than) 6 model-years old.
What is no-fault insurance, and why does it differ from state to state?
A better name for "no-fault" might be "regardless of fault," because in no-fault states, persons injured in automobile accidents are compensated by their own personal injury protection, or PIP, coverage regardless of who is at fault.
No-fault is state-specific because when no-fault is adopted, the state's laws are amended, limiting an individual's right, under certain circumstances, to sue the negligent party. The intent of no-fault laws is to promptly indemnify injured persons and to reduce the necessity of litigation.
Of course, if the individual's injuries are really serious and exceed certain thresholds established in the laws, (the individual) can still sue the negligent party. There are major differences in these "thresholds" from state to state.
What are some of the best ways to lower auto insurance rates?
The cost of auto insurance can be lowered by taking advantage of various discounts offered by insurers, including multiple-car discounts -- insuring all of our autos in the same company -- (and) multiple policy discounts -- insuring our auto and home in the same company.
Most insurers offer driver-training and good-student discounts to qualifying young drivers, and defensive-driver course discounts to drivers (older than) 55 years of age. Premiums for physical damage coverage can be lowered by increasing deductibles.
Most insureds should not attempt to reduce the cost of their insurance by reducing their liability limits. The limit of liability shown in a policy is the most the insurer will pay on their behalf if the worst that can happen does. States have financial-responsibility laws that specify the minimum limits insurers can offer. These minimums are rarely adequate to protect individual and family assets. I recommend high limits combined with an umbrella policy.
We would like to thank John Bratton, professor of insurance and risk management at the University of Central Arkansas in Conway, for his insights.
Copyright 2013, Bankrate Inc.