PCMag Startup Toolkit: October 2016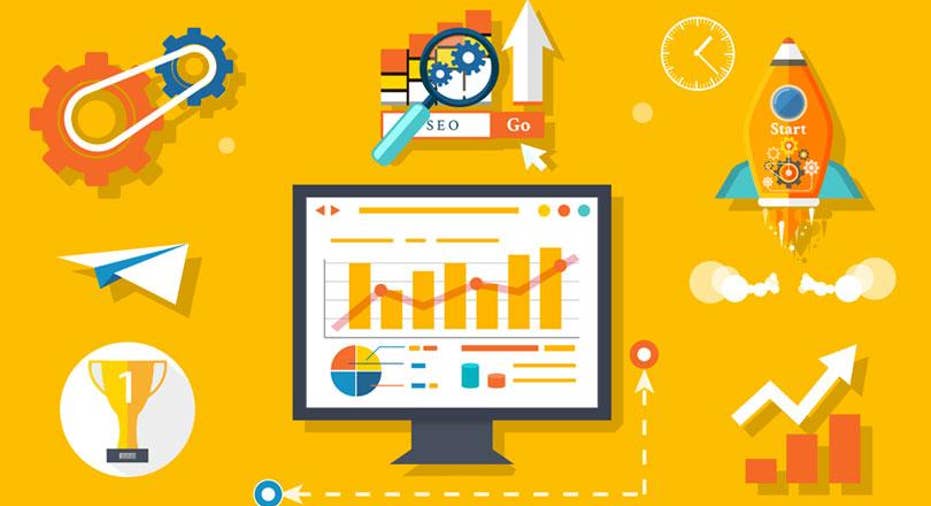 PCMag reviews hundreds of technology products every month across every product category imaginable, and a ton of this new tech can help your startup run better and more efficiently. This month's roundup of the best hardware, software, and applications to take your business to the next level spans everything from eLearning authoring and expense management tools to live-streaming tech and language learning software. Take a look at these 10 killer tools in this month's toolkit.
SOFTWARE AND SERVICES
Articulate Storyline 2As eLearning authoring tools go, Articulate Storyline 2 is a top-of-the-line one. Onboarding new employees in a fast-paced startup needs to happen quickly and intuitively, and with this tool you can create an array of sleek training videos, courses, and interactive quizzes. Don't waste time on long, drawn-out employee trainings that don't maximize knowledge retention; just use Editors' Choice Articulate Storyline 2 instead.
Asana Asana has long been one of PCMag's Editors' Choice collaboration and project management tools. But its latest update provides a fresh, redesigned user interface (UI) and even more flexible workflow management tools to keep employees on track, on task, and openly communicating in order to do great work. With a solid mobile-optimized experience and tons of organization features, it's easy enough to become one with your workflows.
ExpensifyEmployees need to submit expenses and your business needs to track those expenses; those are the givens. The trick is to make this process hassle-free for everyone involved. Expensify, one of our Editors' Choices in this category, focuses on taking care of the tedium associated with expense tracking, both for employees and administrators. That means offering a lot of technology integration, trustworthy optical character recognition (OCR), and an automated workflow system that won't annoy anyone.
iOS 10Most of your employees are probably carrying iPhones and already using iOS 10. But did you know Apple's latest mobile operating system (OS) packs a lot of functionality for businesses under the hood? iOS 10 includes business and security features across granular enterprise mobility management (EMM), collaboration, and productivity; you just need to know where to look.
TodoistTo keep your employees and yourself organized on the go, Todoist is a great Editors' Choice to-do list app that includes great business features such as productivity charts, location-based reminders, and team collaboration. It also works offline. It's a productivity app your team can use in tandem with something such as Asana to stay on top of everything at any time, from anywhere.
HARDWARE
Acer Switch Alpha 12For startups looking to equip their staff with a powerful line of tablets without breaking the bank, the Acer Switch Alpha 12 is a bargain as compared to the Microsoft Surface line. The value lies in the tablet's top speed in its price range, combined with a crisp display and an included keyboard. It's cheap, fast, and for a growing startup, a great bargain.
AT&T Unite Explore (Netgear AC815S)Employees at startups are often mobile and on the go. They're out meeting with new clients and growing the business in every way they know how. If you need to get multiple devices online when you're away from Wi-Fi, then the AT&T Unite Explore (Netgear AC815S) shows how hotspots are different from smartphones and why you might just want one to keep your team connected on the road.
Epson WorkForce Pro WF-M5694For a startup that doesn't want to clog the office with a mountain of hardware that will be outdated before long, the Epson WorkForce Pro WF-M5694 is an all-in-one printer that actually does offer everything. It's fast, with true monochrome laser-class inkjet and low running costs. It also offers connectivity via Ethernet, USB, and Wi-Fi. Connect, print, and get on with your day with this printer.
Livestream MevoLive streaming is becoming one of the most popular and interactive ways to engage with your audience and create a huge amount of buzz about your business. The Livestream Mevo supports Facebook live streaming and livestream monitoring, with a wide-angle lens, 4K sensor, and digital pan and zoom. It's live streaming that looks as great as it should, instead of like a cable access infomercial.
Startup Tool of the Month: Rosetta Stone CatalystOf all the available language learning solutions geared toward businesses, few are as immersive in experience and breadth of offerings as the newly released Rosetta Stone Catalyst. It packs addictive gameplay-style learning, granular insights for administrators, and a repetition-based lesson structure that's designed to build confidence and recall. It's a great investment for a startup that's going global and needs its employees to speak to new customers and partners around the world with confidence.
This article originally appeared on PCMag.com.