PCMag Startup Toolkit: November 2016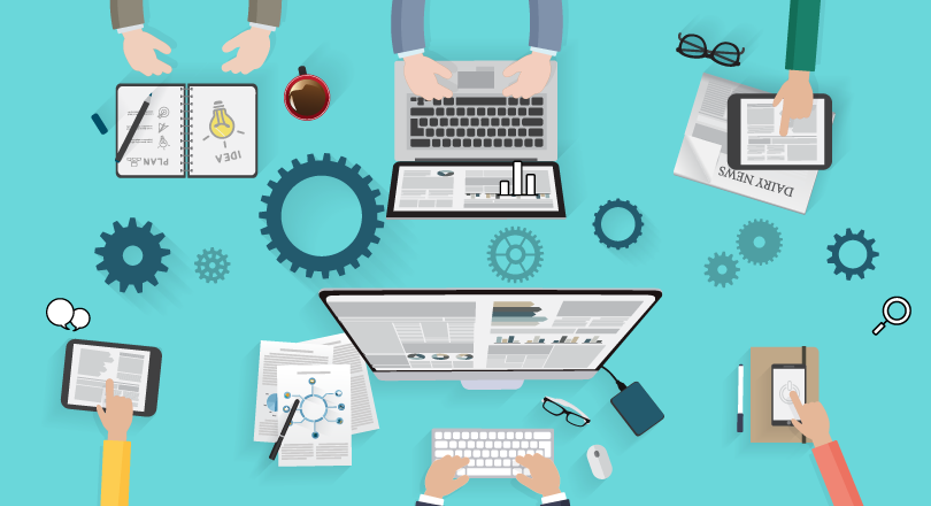 Happy Halloween, startup entrepreneurs! Another month brings with it a new slate of newly tested products from the PCMag Labs that can help you streamline business processes, be more productive, and improve your bottom line. November's startup tools span everything from laptops, routers, and storage to benefits administration software and search engine optimization (SEO) tools.
KWFinderIdentifying the right keywords and search results to target is one of the most important facets of an effective SEO strategy, rather than spinning your startup's wheels trying to rank on a page of entrenched results where there's no chance of breaking in. KWfinder is one of the most powerful, easiest to use ad hoc keyword research tools out there, and it's priced at a bargain.
SpyFuWhy is there more than one SEO tool in this roundup? Because most businesses will need more than one for an effective strategy. Spyfu is one of our Editors' Choices in the category, and for startups in particular because the platform integrates its SEO research capabilities into a more holistic digital strategy encompassing marketing, advertising, and sales with customer relationship management. It's also relatively cheap. Paired with KWfinder, it's a perfect 1-2 SEO punch for a startup expanding its digital footprint.
TeamGanttGantt charts are a simple and effective way that every business can visualize and map out projects. TeamGantt is an intuitive and well-designed tool that makes it as easy as possible to get your team in a room and kick off the next product, technology, sales, or marketing project that will shape the future of your startup.
ZenefitsZenefits was already a great all-in-one platform to centralize your startup's human resources (HR) management. The company's recent reboot and redesign as Z2 adds new features like an HR App Directory, HR Advisor apps for SMBs, Zenefits Payroll for California-based startups, an automated benefits shopping experience, and more as part of rebranded and revamped platform that makes the HR and benefits experience seamless for admins and employees.
Zoho Docs StandardMicrosoft and Google aren't the only games in town when it comes to document editing, sharing, and collaboration tools. Zoho Docs Standard is our Editors' Choice for document management on the strength of its great cloud-based editing capabilities, document sharing and collaboration, a ton of integrations, and a low price compared to Office 365. If you're looking for the hidden document management gem that can save your startup some money, Zoho might move the needle.
HARDWARE
HP Elite x3Say hello to the HP Elite x3, this year's flagship Windows 10 smartphone. The business-focused device integrates well with Microsoft Cloud and Salesforce and in the hands of the right IT department, it's potentially a mobile worker's dream when supported by the right line-of-business apps. Oh, and Windows 10's Continuum feature can turn it into a desktop or a laptop as needed.
HP OfficeJet Pro 7740 If you want an all-in-one printer, copier, and scanner for your small startup office, the HP OfficeJet Pro 7740 is it. It works fast with good text quality along with Ethernet, Wi-Fu, and wireless direct connectivity and supports two-sided scanning. As all-in-one printers go, it's also pretty cheap.
LaCie 5big Thunderbolt 2Are you a Big Data startup or a business storing vast quantities of data or high-res multimedia files? Do you need a big black box (or in this case, a white one) that can store all this data and make it easily accessible to your team? Then the LaCie 5big Thunderbolt 2 may be for you. This large-capacity hard drive can give you up to 40TB of storage with five 8TB drive bays on the back. It's best suited for a design studio or development firm that currently uses Thunderbolt- or Thunderbolt 2–equipped Macs and PCs.
Lenovo Yoga Book (Android)If your business wants to avoid the Apple and Microsoft ecosystems and equip its employees with a cheap line of hybrid notebook/tablets that are great for notetaking and conceptual drawing and design, the Lenovo Yoga Book (Android) is an intriguing option. The light, stylish device comes with a pen-sized accessory that's far more accurate than a stylus on the Yoga Book's pressure-sensitive display. It's definitely a device with some startup flair.
Startup Tool of the Month: Linksys LAPAC2600 MU-MIMO Access PointThe Linksys LAPAC2600 MU-MIMO Access Point is a versatile connectivity device for any workplace that's specifically geared toward small to midsize businesses (SMBs). It's got good throughput speed, is easily configurable for different network management scenarios, and packs a ton of features for administrators to help secure end-to-end wireless traffic. It's a great device to help your startup ditch the wires.
This article originally appeared on PCMag.com.