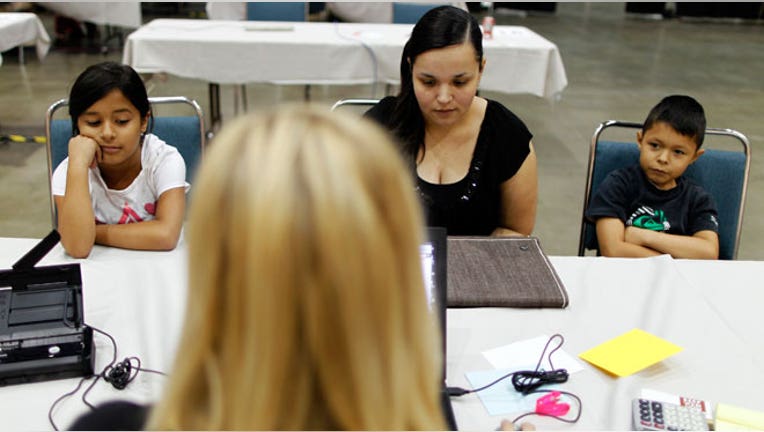 Certain states nationwide do not impose interest rate caps on payday loans, meaning residents can be paying more than double in certain cases for the same borrowed amount.
Residents in Idaho considering a payday loan may want to reassess their options as they face the highest  interest rate in the nation on these loans at 582%.
A new study from the Pew Charitable Trusts finds Idaho, South Dakota, Wisconsin and Nevada, have the high payday loan rates because they are among the seven states that do not impose legal limits on unsecured paycheck advances.
Idaho payday lenders charge an average 582% annual interest on loans, the highest in the country, with South Dakota and Wisconsin at 574%, Nevada at 521%, Delaware at 517% and Utah at 474%, all following behind. Without interest rate caps, competition among lenders doesn't necessarily lower rates, the report finds.
Pew reports that a state's limit on interest rates is the key factor in driving loan prices. In states with high or zero interest rate limits, the same companies are able to charge comparable borrowers much more, and in states without rate caps borrowers are paying more than double on the same loans.
For example, the average cost to borrow $300 in Colorado for five months is $172. But in Nevada, that same loan would cost the borrower double at $596 due to the high interest rate and lower number of payday lenders.
Fifteen states nationwide either ban these loans or cap interest rates on payday loans at 36%, Pew reports. Storefront payday loans are available in 36 states.
Here are the top five states with the highest payday loan interest rates:
Idaho (582%)
Wisconsin (574%)
South Dakota (574%)
Delaware (517%)
Utah (474%)
And the top five states with the lowest payday loan interest rates:
Colorado (129%)
Oregon (156%)
Washington (192%)
Maine (217%)
Minnesota (252%)