Paws Inspire a Teacher's Business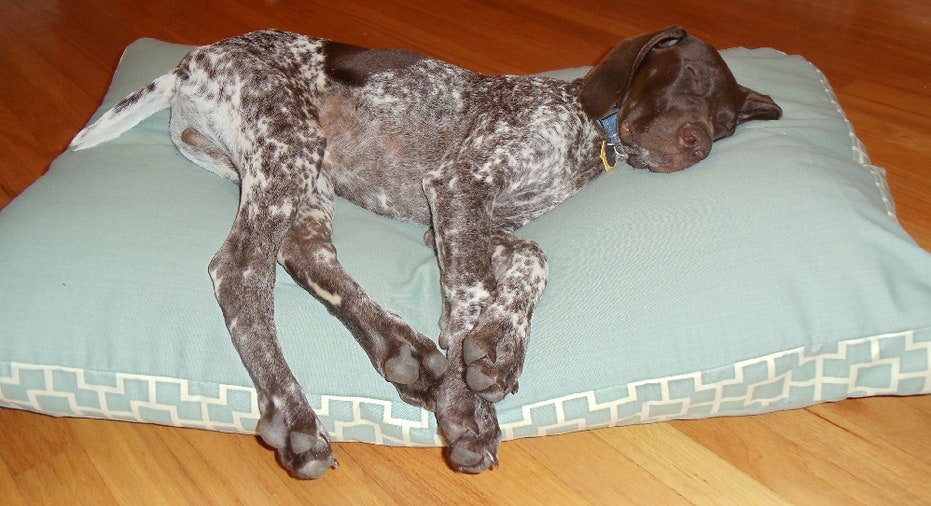 We're highlighting small businesses from around the country as nominated by you, our readers. If your favorite small business is using Twitter to communicate with customers, let us know about it @fbsmallbiz with the hashtag #mysbc, and it may be featured as an upcoming Small Business of the Day.
Small Business of the Day: Four Black Paws
Who: Sarah Struett, 24, @4blkpaws
What: Handmade accessories for dogs
When: December 2010
How: Struett's idea came to her for two separate reasons. First, being a first-grade teacher in an area that was laying off employees, she wanted some security and a back up plan. Second, her dog , Leila, a five-year-old black lab, was constantly being mistaken for a male dog.
"I could never find anything cute for her in stores," Struett said. "People always thought she was a boy. And, anything cute wasn't affordable."
Struett began going to the fabric store and making accessories for her pup, and Four Black Paws was born. Today she continues to work as a teacher in the same school while running her business on the side.
Where: St. Joseph, Mich.
Biggest lesson learned from a customer: "I worked in customer service before I got my teaching job," Struett said. "I learned service is key, so I try to go above and beyond. I hand wrap all of my orders with tissue paper and include a handwritten note. Big corporations aren't getting that across to customers, but small businesses can give a personal touch."
To view more Small Businesses of the Day, click our interactive map.