Patriots star Tom Brady: NFL China game is 'my dream'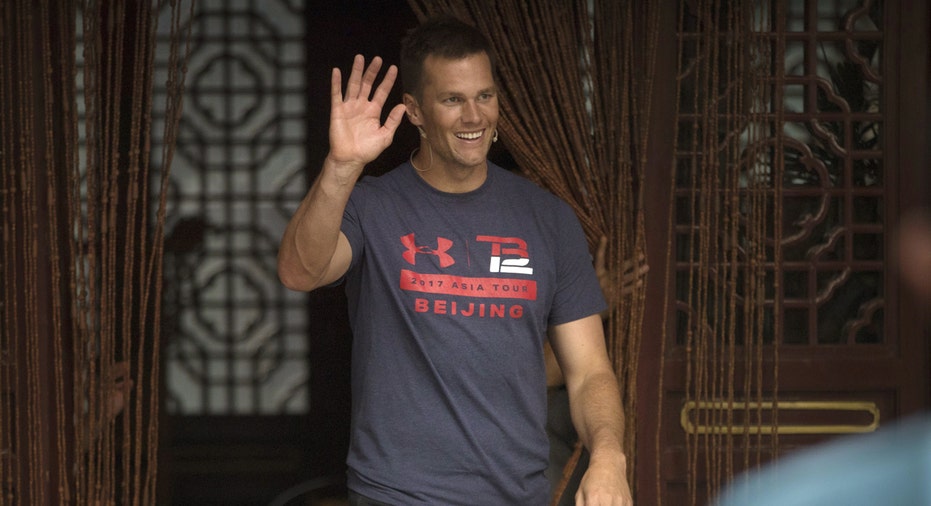 New England Patriots quarterback Tom Brady said this week it is his "dream" to play a regular-season NFL game in China before he retires.
"My dream is to play a game here in China someday," Brady said during a promotional trip to China for his sponsor Under Armour, via an ESPN article published Monday. "We had an opportunity, I think, 10 years ago, and my team was going to play here, and unfortunately it didn't work out. But one day I hope that there are many games here, and over the course of a year, because it's such a great sport and because I love it so much, to bring that here and to bring the discipline and incredible strategy involved."
China is one of several markets around the world the NFL is eyeing as potential destinations for its "International Series." The Patriots were slated to participate in an exhibition game in China in 2007, though the contest was eventually canceled.
In 2016, the NFL conducted a "detailed analysis" about the possibility of playing a regular-season game in China. At the time, NFL spokesman Brian McCarthy said several teams had expressed interest in playing in the game, if it occurred.
The NFL plays several games per season in the United Kingdom. The league also played a "Monday Night Football" game in Mexico City last season, and has reportedly mulled holding a game in Germany in the future.
Brady is visiting China as part of a larger tour of Asia for Under Armour. The 39-year-old quarterback arrived in Beijing on Sunday and posted a photo on Instagram of himself throwing a football on the Great Wall of China. He is slated to visit Shanghai and Tokyo, Japan later this week.